We provide a range of services to help you and your children and young people.  See below for full details.
Borrowing, computers and homework help
Volunteering opportunities for young people
Shelf help – Reading Well for young people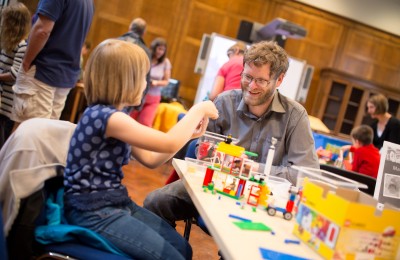 Borrowing, Computers and Homework Help
We supply a huge range of books, magazines and information for children, parents and carers.  This includes fiction & non-fiction, ebooks, graphic novels and more.  We do not provide a schools library service to loan books to schools to use in the curriculum, but can provide information on other places to access this if you need it.
All members get free use of public access computers for 2 hours per day, which can be for homework
Support with homework and how to search for information, both on computers and in books, and other printed materials.
Your students can use our online reference resources in their private study. Our subscriptions include Oxford English Dictionary, Ancestry and more.
All of the above is offered free.
Reading Challenges
We offer the Summer Reading Challenge, using resources produced by The Reading Agency, where we challenge children to read and tell us about 6 books over the summer holidays so that we can help to prevent the summer literacy dip.
The Bloodaxe Reading Challenge, delivered jointly with the Jorvik Viking Centre November to February, where we challenge children to read 4 books and tell us about them to continue encouraging children's reading.
Reading challenges are offered free.
Groups and Events
We host Chatterbooks reading groups in our Explore Libraries where children can take part in book related activities and games
Children's weekend and holiday activities including author visits, crafts, chess club and other learning experiences.
There is no charge for taking part in reading groups, though there is a cost for children to attend some holiday activities.
Class Visits
All school classes are welcome to visit any of our libraries to learn about how libraries and archives work, and to encourage children to read for pleasure.  If you want to arrange to visit a library please contact the library you wish to visit.
Volunteering opportunities for young people
We offer volunteering opportunities for young people for the Duke of Edinburgh scheme and for work experience programmes.  Volunteers can work on general library activities like shelving, help at children's clubs, or support our reading challenges.
Shelf help – Reading Well for Young People
Reading Well for young people is a national scheme which provides 13-18 year-olds with high-quality information, support and advice on a wide-range of mental health issues such as anxiety, depression, eating disorders and self-harm and difficult life pressures, like bullying and exams.  Our Shelf Help book collection includes 35 titles over 12 topics, e.g. anxiety and depression, and is free to borrow from a range of branches.
Find out more about how we can support teachers and home educators
For general information on activities and other queries, please contact the Children and Young People's Librarian on 01904 554282 or frances.postlethwaite@exploreyork.org.uk
For information on our archives service, please contact archives@exploreyork.org.uk