Our Archives and Local History service is reopening in stages. Our Local History and Family History Rooms (including quiet study) will open on Monday 12th April, with the Archives Reading Room reopening on Monday 26th April.

All visitors to Archives and Local History must now book an appointment in advance, and order the archives and microfilms they wish to consult in advance. No additional orders can be made on the day of your appointment.

Please see below for further details, or make an online appointment for the Archives Reading Room, Local History study spaces or microfilm readers.  
Essential building work at York Explore Library
Work began on the second phase of the York Explore roof works on 22nd March. This work is essential to maintain the fabric of the building and is scheduled to last approximately 12 weeks. During this time we anticipate some disruption, including noise, in the Archives and Local History area on the first floor.  We thank you for your patience during the scheduled work.
Finding Us
Our Spaces
What can I expect?
Taking copies of items in our collections
Finding Us
It's easy to find our Archives and Local History area on the first floor of York Explore Library Learning Centre, just off Museum Street.
We're just ten minutes' walk from York railway station, and FirstBus York routes 1 and 2 stop near the entrance.
Once inside the library, just take the stairs from the entrance lobby to the first floor or use the customer lift.

Our Spaces
We have three dedicated areas: the Archives Reading Room, the Family History Room and the Local History Room. You can also access all the facilities of York Explore, including our cafe and free wifi.
Archives Reading Room
Our Archives Reading Room will reopen to the public on 26th April 2021.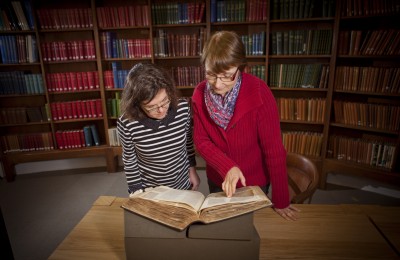 Monday: 10.00am – 3.00pm [closed 12pm to 1pm for cleaning]
Tuesday: Closed
Wednesday: 10.00am – 3.00pm [closed 12pm to 1pm for cleaning]
Thursday: Closed
Friday: 10.00am – 3.00pm [closed 12pm to 1pm for cleaning]
Saturday: Closed
Sunday: Closed
Our Archives Reading Room is where you can view original archives from our collections. You can find out more about what we hold on our collections pages or by searching our archives catalogue. If you're unsure where best to start or how to search our catalogue, see our getting started page for advice.

You can make an appointment to view our archives using our online booking form. Bookings must currently be made in advance, and you must also request the archives you want to consult in advance. If have any questions about your research, please contact us for advice and we'll be happy to answer them.

Archives researchers are limited to six archive items per half-day booking, and no further items will be available on the day. This is to allow for strict quarantining of the documents between researchers.

Family History Room
Our Family History Room will reopen on 12th April 2021.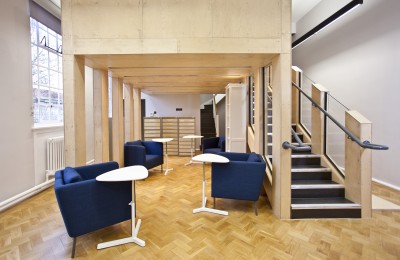 Monday: 9.00am – 3.00pm
Tuesday: 9.00am – 3.00pm
Wednesday: 9.00am – 3.00pm
Thursday: 9.00am – 3.00pm
Friday: 10.00am – 3.00pm
Saturday: 9.00am – 3.00pm
Sunday: Closed

Our vibrant Family History room has microfilm readers, public network PCs and a range of family history books, including some stock for children.
If you are new to family history, or if you get stuck, we've got a selection of books and services to help you. You can find our more on our Family History page. If you are further on with your research, our PCs in this area offer access to a range of family and local history websites, including free access to Ancestry, Find My Past and the British Newspaper Archive. If you have your own laptop or tablet, you can also get these resources for free through the library wifi network, although you will need to make a booking for a study space before you visit.
Our microfilm collection, which consists of a range of council records and local newspapers, is always popular. If you would like to view these resources you must book a microfilm reader in advance, and tell us what you would like to consult. You can make a booking online.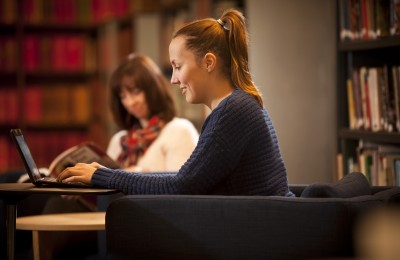 Local History Room