Who can join the library?
You are very welcome to become a member of Explore York Libraries. There are no age limits – anyone from one day old to 120+ years old can join. You can join even if you don't live in York.
Why should I join?
Anybody can come into the libraries without joining to find some information, ask a question, read newspapers or find a comfortable space to read or study. If you join you can also:
borrow fiction or information books, audiobooks or ebooks
use the library computers for free
reserve and renew items online using the library catalogue
use online resources such as the Oxford English Dictionary
How do I join?
You can pop into any of our libraries at any time and join in person.  Or you can use our online joining form which will give you a digital record for using our services, but please be aware you will need to visit a library to get a physical card.
Your PIN
The online form asks you to provide a four-digit PIN. If you misplace or forget it, library staff will be happy to look it up for you.
Existing members who have forgotten their PIN should use the "forgot your PIN" link when logging on instead.
What are York Cards?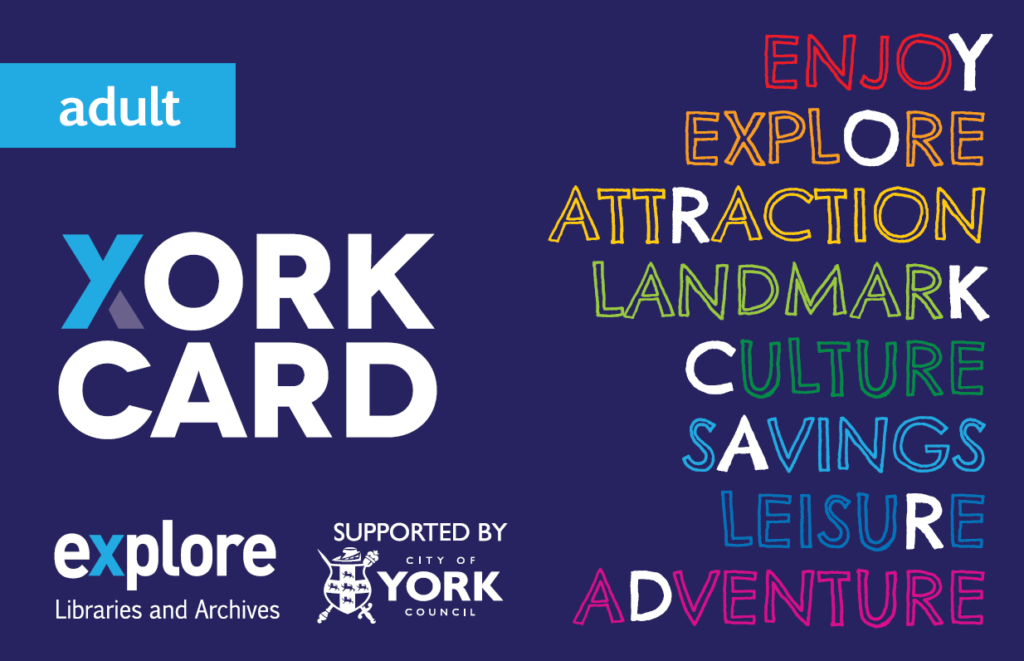 The York Card is a residents' card that offers some great discounts at top attractions and leisure facilities across the city of York.
Available to all who live or work within the York area, the York Card costs £6 for adult residents or £10 for non-residents who work in the city. The card is free for children and young people up to the age of 18 and adults on qualifying benefits. Valid for 12 months, a York Card offers potential savings of over £50 a year – based on only one visit to each attraction.
Find out more on the York Cards page. 
Please be aware that York Cards and Library Cards are now 2 separate cards rather than a combined card as they were before December 2020.