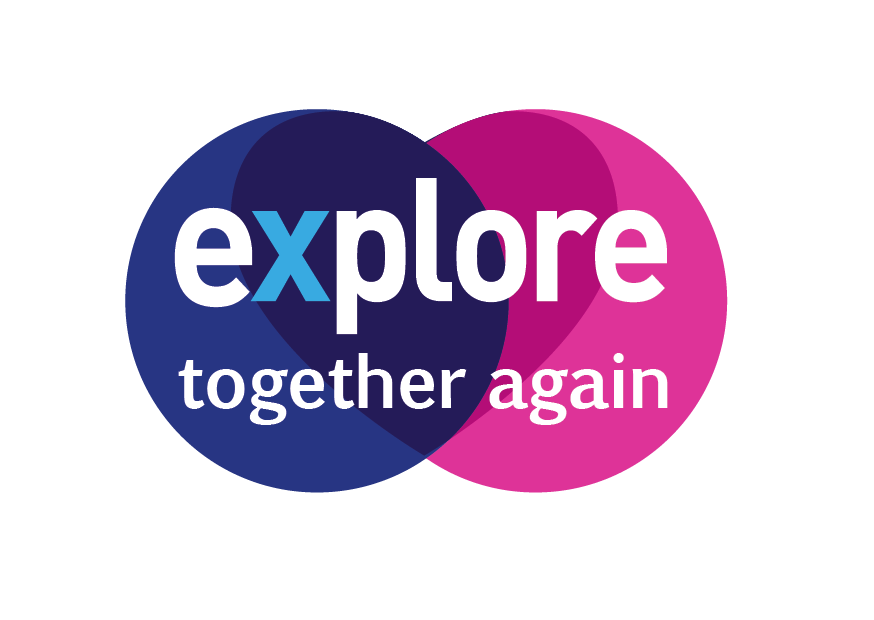 Let's explore together again!
From 12 April we are opening up all our libraries and we are happy to welcome everyone back for drop in, browsing and borrowing, and a friendly chat. Some of our Reading Cafes will be open for browsing and borrowing, outdoor table service and takeaway. Covid safety measures including face coverings and social distancing will still be in place. We are following closely the Government's guidance about re-opening so please be aware that the dates for each stage are subject to change. We will keep this page updated so do check back frequently.
We know that some people may be anxious about emerging from lockdown and returning to public spaces, especially if they have been shielding for much of the past year and your local library is a great place to take the first steps. Many of our libraries and Reading Cafes have outdoor spaces or gardens which are ideal for a meet-up with friends.
From Monday 12 April
All our libraries re-open for drop-in, browsing and borrowing.
PCs are available. Please use our booking webpage to book a session. You'll need your library card number and PIN to log in. Alternatively you can book by contacting your preferred library.
Study spaces are available, but booking is essential so please contact your preferred library
Reading Cafes at Hungate, Homestead Park, Rowntree Park and Tang Hall Explore open for outdoor service and takeaway. Books for browsing and borrowing are available at Hungate and Rowntree Park cafes.
We've extended the opening hours at Clifton and New Earswick libraries.
Covid safety measures including face coverings and social distancing are in place at all sites.
From Monday 26 April
The Archives Reading Room at York Explore re-opens for pre-booked appointments.
From 17 May
All our Reading Cafes re-open fully. The cafes at Acomb and York libraries re-open and indoor table service resumes at all cafes.
Frequently asked questions
Are you still putting books in quarantine ?
From May 24 we will no longer be quarantining returned library books for 72 hours. Public Health England have advised us that there is no longer any need to isolate returned books . This is in line with the advice that shops do not need to isolate returned goods.
I have books out on loan – when do I need to return them?
We renewed all items out on loan until 30 April 2021. After 30 April the normal borrowing time of 3 weeks will be back and you will need to renew your items as normal.
When will Rhymetimes and Storytimes for children be back?
Group activities like Storytimes will be back as soon as possible, but we don't have a date yet.