Archives Projects: Innovation
Dusty, dry, secretive, academic, mysterious, impenetrable – mainstream media often portrays archives (and archivists!) in these terms. This is despite the continuing efforts of the profession to ensure collections are open and accessible to all.
Explore York Libraries and Archives are currently partnering with Bright White Ltd, an innovator in digital storytelling, to slay the 'dusty archives' dragon once and for all! They have been developing the prototype for the Explore Archives Storytelling Tool (EAST), a form of next-generation digital engagement that will allow the archives to be explored online in new interactive ways. The prototype will reshape archive data to enable linear and non-linear stories to be told, and will allow archives to be at the centre of place-making in communities. Funding for this project was secured through The National Archives Testbed Fund.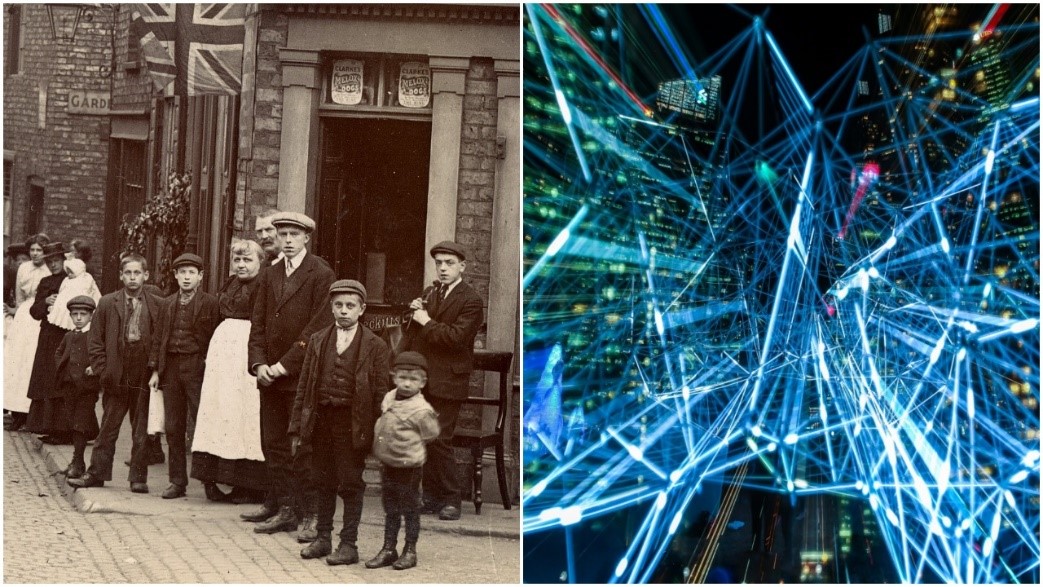 The Nuisance Inspector – History Misbehaves
In the autumn of 2019, Explore York Libraries and Archives embarked on a creative experiment with local playwright Paul Birch. The experiment was to create a drama using the City of York's 1930s health and slum clearance records as inspiration. The result was 'The Nuisance Inspector', an audio-play exploring poverty, policy and perception. Centred on the Hungate area of York, Paul's play draws on original sources for the voices of the officials and Hungate residents that populate the story. Through character- driven storytelling, the drama gives expression to the human impact of the national clearance policies on individuals and local communities. The original shows were performed in front of a live audience who were asked to wear blind-folds in order to immerse themselves in an auditory world. This performance experiment also challenged the audience to consider how we 'see' the past and what that might mean for our present. Now you have the chance to immerse yourself in 1930s Hungate by listening to the show on our YouTube channel.