Archives Projects: Creativity
Drawing on material from Explore York archive, artists Stephen Hodgkins and Alun Kirby present five local historical moments, within the theme of 'crime and punishment'. Four of these moments are highlighted with example fonts from a specimen book produced by York's Delittle Wood Type Manufacturer. A fifth moment is presented using a woodcut print taken from an account of the trial and execution of James Moseley and William Roberts in 1822. This piece is one of three banners created for Explore York, one focused on how we came to have a free library in York and another on a history of protest in York.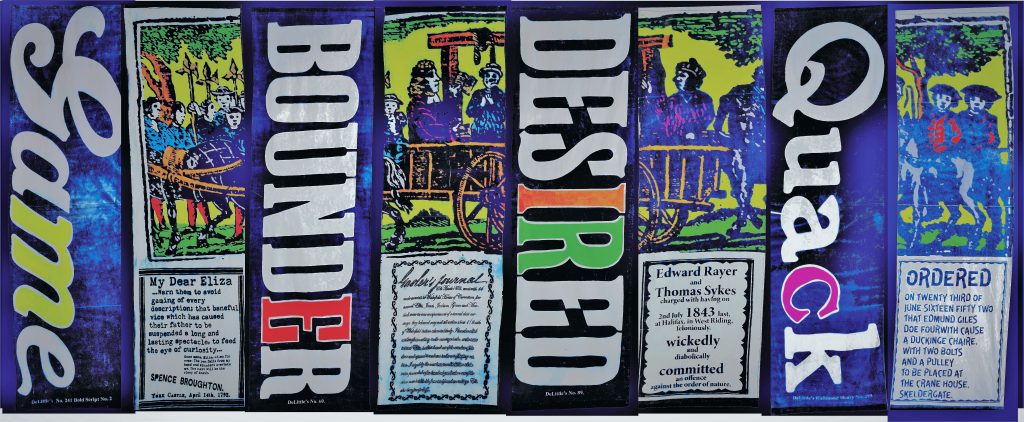 In 2018, Alun Kirby, artist in residence at York Explore, installed his beautiful piece of artwork, inspired by the Knowles Collection from the York Explore Archives. The collection comprises drawings, research notes and hundreds of glass plate negative images of stained glass from York and beyond. Let Us Satisfy Our Eyes celebrates the Knowles Collection, the work of the Archive in preserving it for public use, and the glorious beauty of York's stained glass windows.