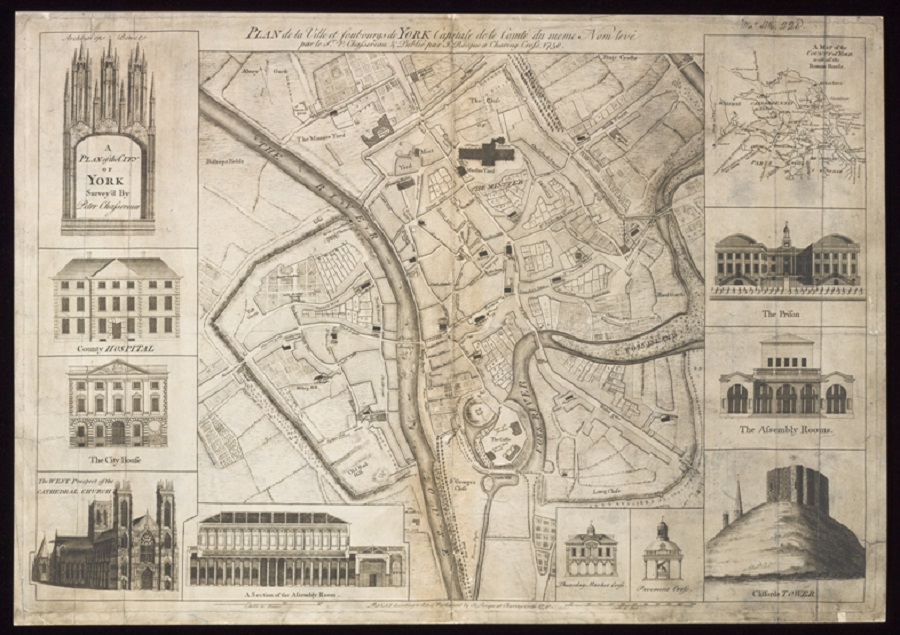 As part of the Summer Reading Challenge this year we would like you to come to York Explore and pick up a copy of one of our treasure maps from the archive, Peter Chassereau's map of York created in 1750.
Anytime between Friday 14 July to Saturday 16 September.  You can collect a map from York Explore for 50p.
Then take a tour of the city centre and see if you can locate and draw some of the historic landmarks sketched along the edges of the 18 Century map.
Discover what buildings have survived the centuries, which are used for the same purposes today and which buildings have taken on a new lease of life in the 21 Century.
Come back to York Explore and show staff your drawings, in exchange for a tasty treat!