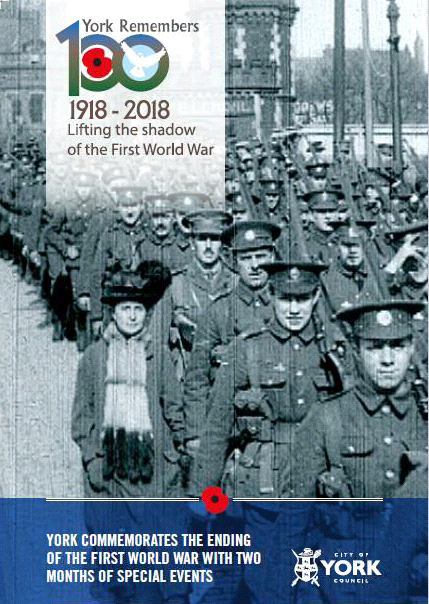 November 2018 marks 100 years since the Armistice which ended World War One.
The city of York has developed a two month programme in response to this, York Remembers; Lifting The Shadow of The First World War.
York's programme aims not only to reflect the tens of millions military and civilian casualties of the war but also the inspiration and courage it provoked among the combatants, supporters and victims through a diverse programme of exhibitions, talks, performances, screenings and more.
During October and November Explore are hosting 25 events as part of this city wide programme across our libraries. Take a look at the programme or check out our events page for more details and booking info about the wide range of events taking place, including a tea dance, pop up exhibitions, researching your WWI ancestors workshops, craft sessions and much more.