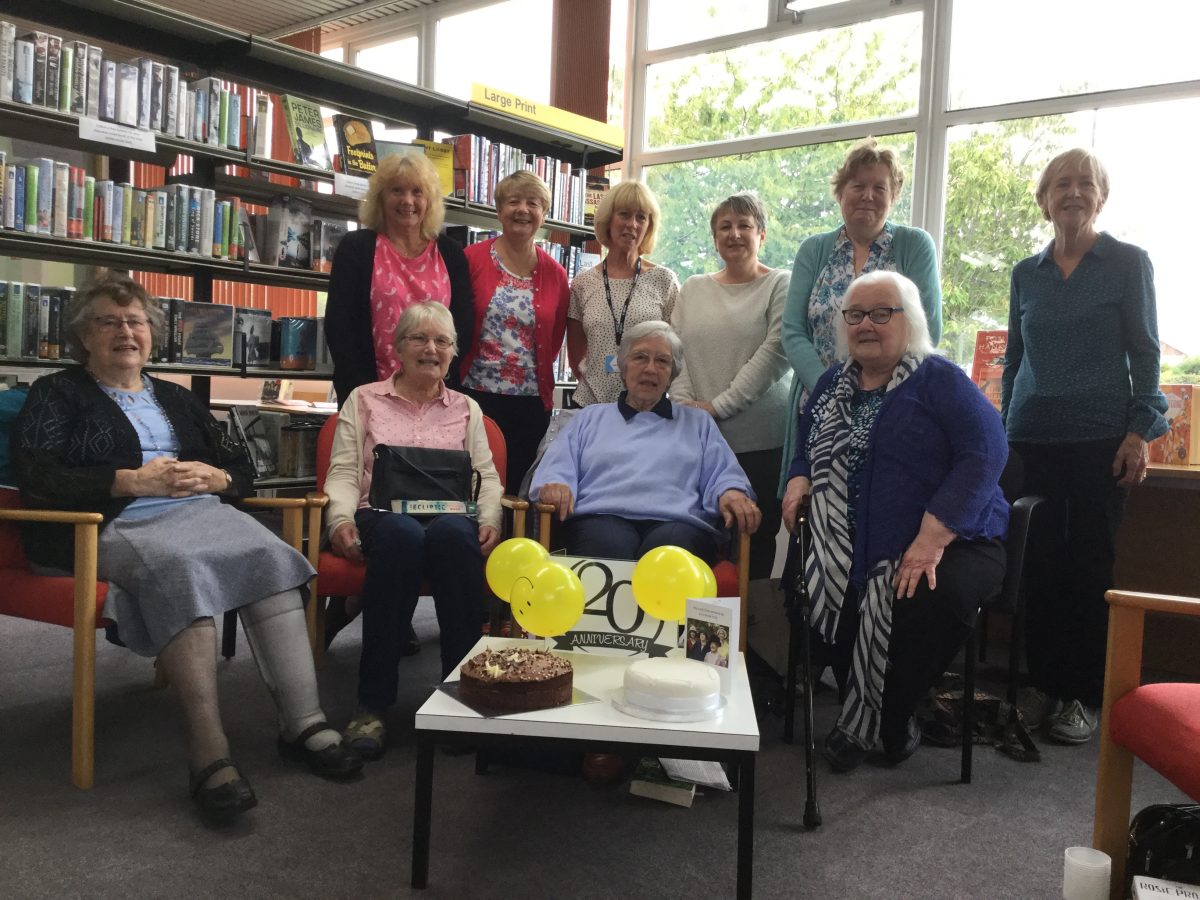 A reading group in York is celebrating its 20th birthday today. They celebrated with a wonderful cake provided by Tesco at Clifton Moor and by helping Explore to choose some new titles to add to the reading group book collections held at Clifton Explore. *
Clifton Explore Tuesday Morning Reading group has been meeting every month for the last 20 years.
The group started meeting in the library in September 1998 to discuss their first book The God of Small Things by Arundhati Roy. There is still one member of the original group, Sharon Jenkyns, who is now leading it. Over the years the group has read and discussed over 220 tiles ranging from fiction, biographies, poetry and children's books.
Sharon said "Book groups are not just about books they are about friendship and fun."
Explore York Libraries and Archives supports over 100 reading groups in York, both library-run and independent. It's free to register a reading group at any library in York which gives groups access to the reading groups collections and an extended loan period to make sure the groups have time to finish reading the books. The full list of sets can be found on our website
*The new book sets are:-
The Noise of Time, Julian Barnes
A Month in the Country, JL Carr
Still Alice, Lisa Genova
This Boy, Alan Johnson
The Children Act, Ian McEwan
Elmet, Fiona Mozeley
The Little Red Chairs, Edna O'Brien
The Warden, Anthony Trollope
Cutting for Stone, Abraham Verghese
Miss Garnet's Angel, Salley Vickers
How to Stop Time, Matt Haig