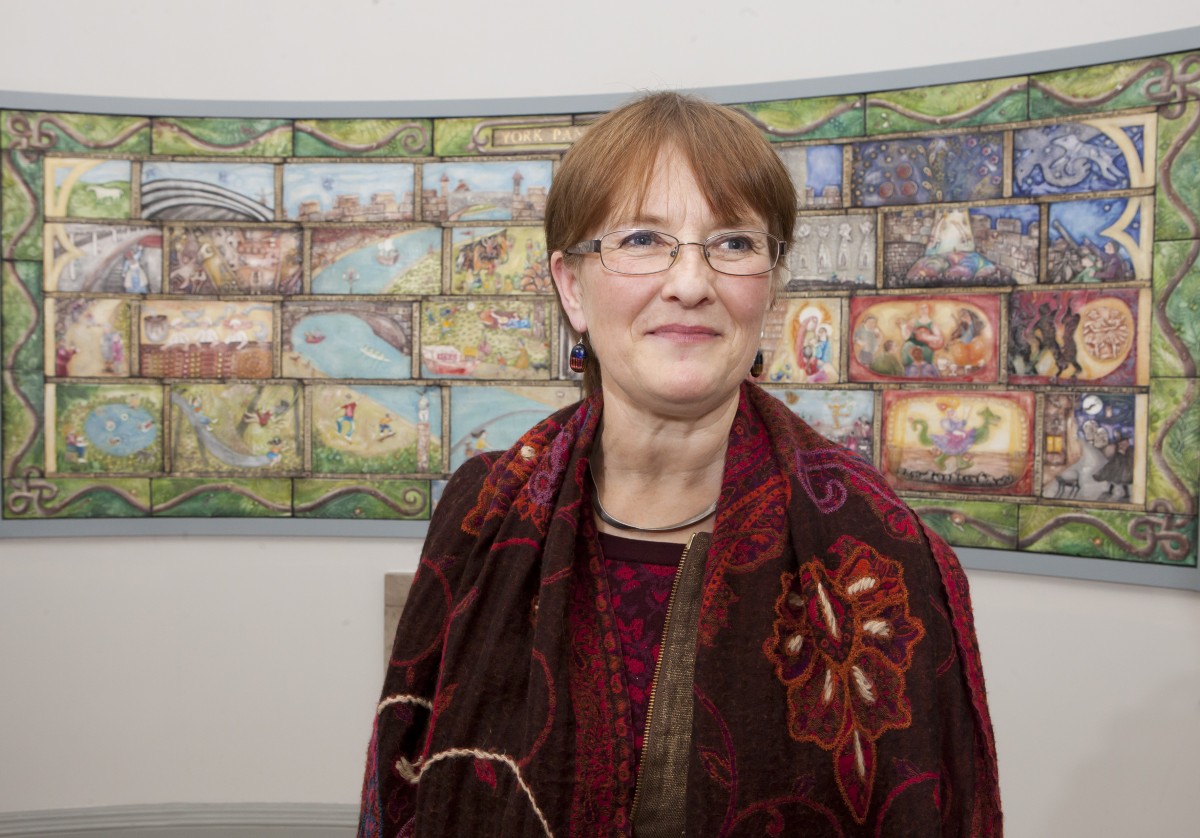 Last night we proudly unveiled a new piece of public art : 'York Panorama: What York means to us', by local artist Emily Harvey.
The artwork is on the first floor landing at York Explore can be viewed whenever York Explore is open.
As part of the Heritage Lottery Funded 'Gateway to History Project', York archives staff toured our libraries asking residents to write or draw their responses to the question 'What should York remember?  These responses were passed to Emily Harvey, who reinterpreted them into York Panorama.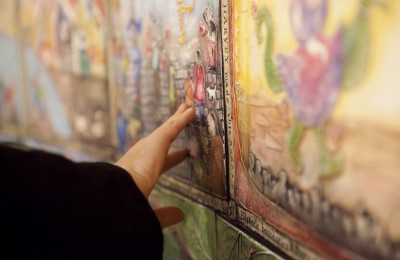 The artwork is made of resin plaster and is meant to be touched. With advice from The Wilberforce Trust, Braille has been incorporated into the artwork to increase its accessibility.
Emily says "The design is laid out as an ancient stone wall, inspired by
the city walls. The walls are iconic for York, I like the idea that they contain and witness what happens in the city; their scratches, patches, marks and holes are part of their story".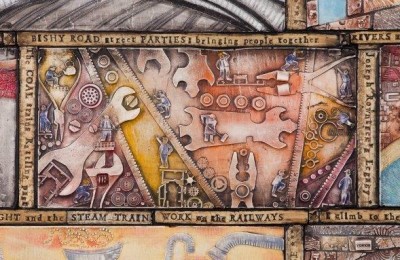 "Each brick has an image of something relating to the stories people have told us about living in York. The mortar between the blocks contains text representing the flow of memory and time, linking the words and voices of today's residents to the images in the stone."