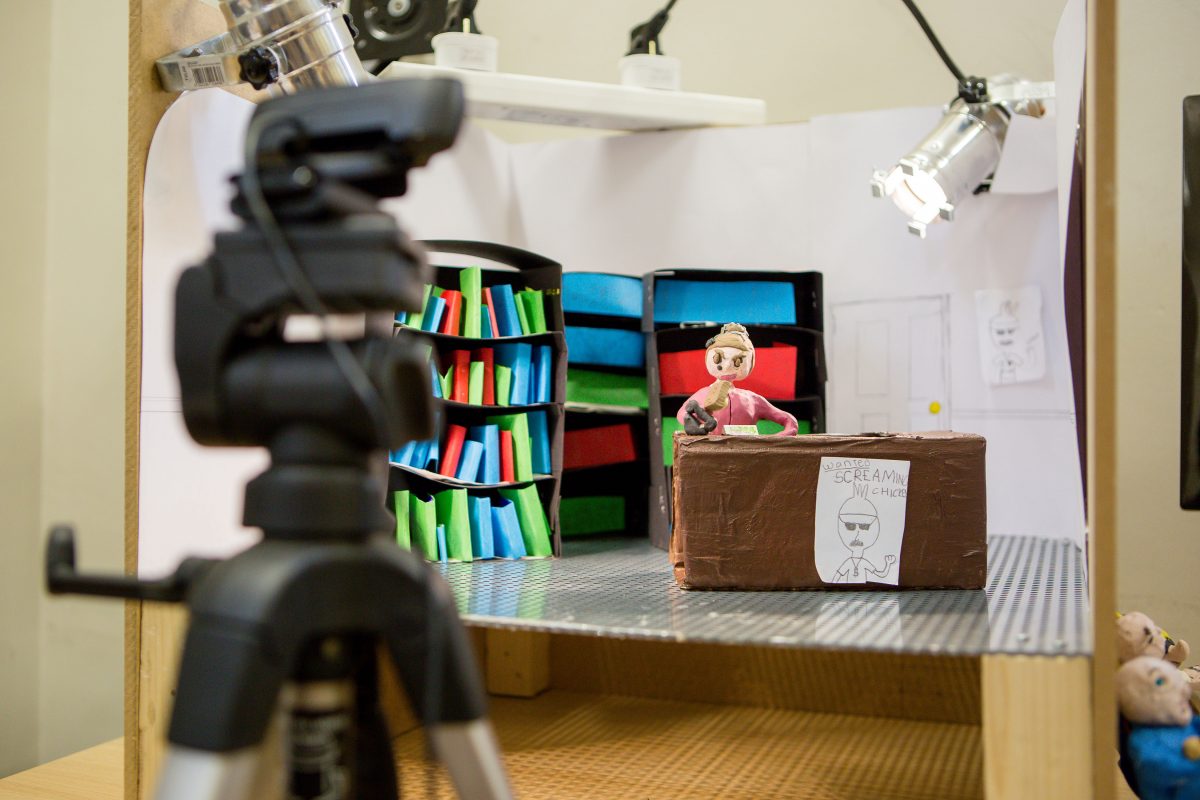 On Sunday participants of the Summer Reading Challenge animation project, and their families, were treated to the first screening of their two high quality clay animation short films, "Literally Lost in Time" and "The Robbery" at York Explore.
At the screening event Adam, from Glass Cannon independent animation company, talked through the processes the children went through to create their finished pieces of work, from storyboarding and prop making to audio editing and stop frame animation.  On display were the fascinating archives the children had used to inspire their stories.  A pop up cinema was created by Cinem@,  who delighted the audience by showing the children's work on the big screen.  All the children received their UNESCO Digital Adventurers certificates to celebrate their newly acquired skills and their participation during the three day summer event.
"A fantastic opportunity for children and young people to learn new skills with some very talented animators.  Has left my son feeling inspired and keen to do more.  Fantastic to see the animations on a big screen too.  Thank you!" parent
"It was really enjoyable and a fun experience.  If I had a choice I would do it again!" participant
"…was/is inspired by the experience of it all.  The film was put together very well and included all the children.  Very professional approach to all the activity involved.  Many thanks." parent
Enjoy the films!