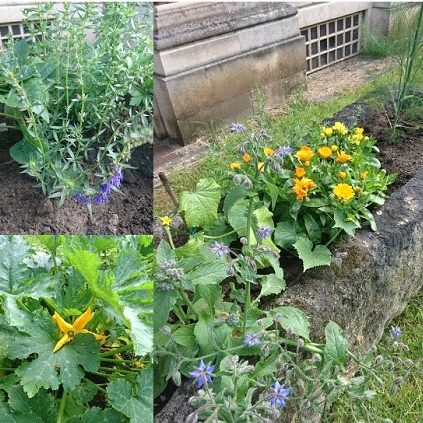 "If you have a garden and a library, you have everything you need," said the Roman philosopher Cicero. He would have loved what staff have done with Library Lawn at York Explore.
Donations of unwanted garden tools, and a tonne of topsoil from Bob Williams, head gardener at the Homestead Park, together with plants supplied free of charge by Edible York and £300 from Guildhall Ward got the project off the ground.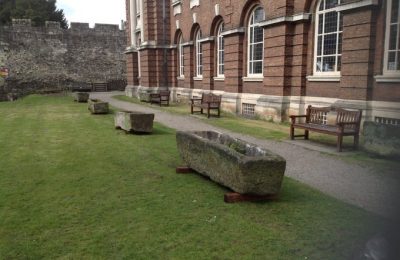 Roman sarcophagi were moved (with the permission of City Archaeologist John Oxley) to form a walkway and planted up with vegetables and herbs to link in with the medieval history of the site of St Leonard's Hospital.
Deb Brunton who, along with fellow staff member Caroline Stockdale, came up with the idea of creating the garden says, "We want to develop a community garden that people can own and be proud of. We hope the space will become a hub for outdoor events. We used the garden during Festival of Ideas for children to create an ecosystem in a paddling pool. Library Lawn is now on the Edible Open Gardens Trail and staff have held Chatterbooks sessions out there and we are holding an "insect hotel" workshop later on in the year".
Like all good gardeners, they are already looking ahead. Around the 27th of September 1927 bulbs will be planted to celebrate the 90th anniversary of York's central library building.
Everyone is welcome to come along to a special garden open afternoon 1pm – 4pm on Saturday 9 September at York Explore. There will be a chance to find out more about the project and pick up some seeds and gardening books too!