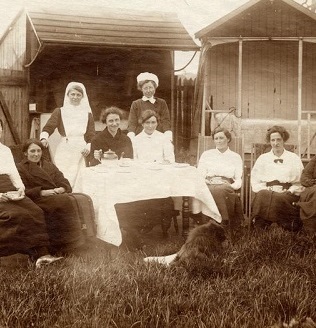 The Past Caring Project are pleased to announce a new exhibition at York Explore
The exhibition gives a glimpse of the fascinating Poor Law Union and Workhouse records, which are currently undergoing cataloguing and conservation and will be available by September 2018.
Using the York Union staff application files, censuses and nursing registers, we have followed two women who applied for nursing positions at the York Infirmary. Their careers reflect changes that were taking place both in society and in the nursing profession during the 1910s.
It was researched, written, and curated for Explore Your Archive week by two of our dedicated volunteers, Janis Raven and Mike Rogers. The display is located on the ground floor at York Explore Library and Archive from Nov 17, 2017.