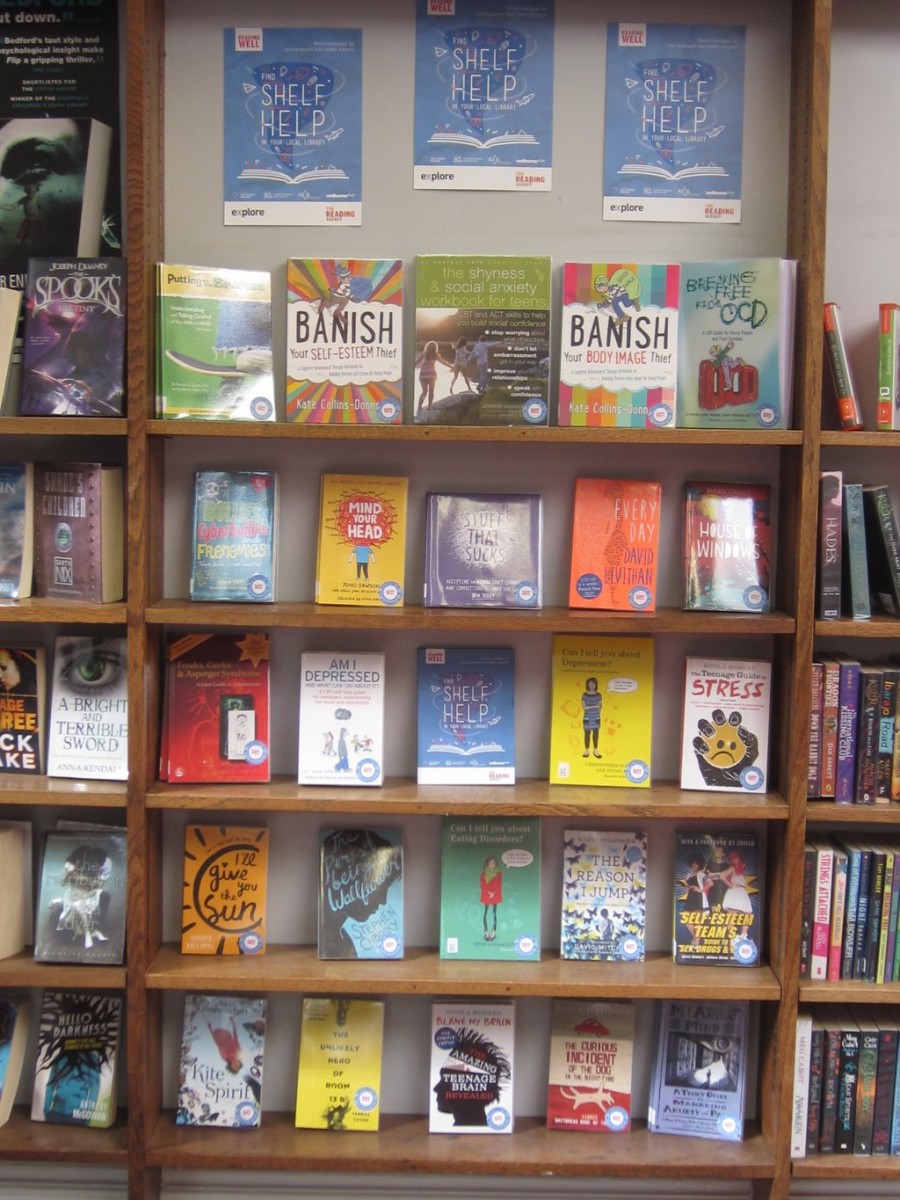 At a time when 1 in 10 young people have a diagnosable mental health issue, we are launching a scheme to support them with expert endorsed books available to borrow for free.
Reading Well for young people is a national scheme, which will provide 13-18 year-olds with high-quality information, support and advice on a wide-range of mental health issues such as anxiety, depression, eating disorders and self-harm and difficult life pressures, like bullying and exams. With the proportion of 15-16 year olds reporting that they frequently feel anxious or depressed having doubled in the last 30 years, there is an enormous need for quality assured mental health information and advice for young people.
Reading Well for young people is a recommended list of 35 books selected by mental health experts and young people. The list includes a wide range of self-help and information titles, as well as memoir, graphic novels and fiction.
We are launching the collection today, and collections are being held at York Explore, Acomb Explore, Tang Hall Explore, Clifton Explore, New Earswick Library, Poppleton Library, Fulford Library and Huntington Library.  You will find them in the area with our teenage books, but anyone can browse the titles on our catalogue and place a reservation to collect from their local library.
The scheme is organised by The Reading Agency in partnership with the Society of Chief Librarians and the Association of Senior Children's and Education Librarians, with support from the Arts Council and Welcome Trust.