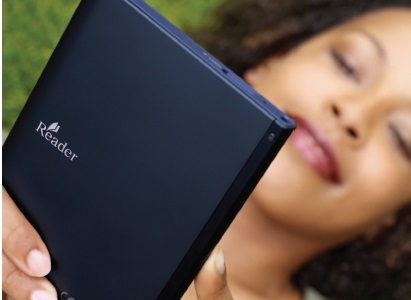 Happy 7th birthday to our e-library, which launched in November 2010. In that time it's gone from offering just a couple of hundred books to 5,267.  We'd pinch its little cheeks and tell it how much it had grown, but unfortunately it doesn't have cheeks.  It has every kind of book though, all free to download, from crime thrillers to children's classics, from recipe books to space opera.
Like us, you may have read some news stories about ebook sales reaching a plateau or starting to fall, but there's no sign of that trend with our ebook loans yet. Downloads have been growing steadily in the seven years we've had an e-library, and we've had a lot of heart-warming feedback in that time about how much the service means to customers.  We've heard from customers who are unable to visit a physical branch who love being able to choose and borrow books independently from their own homes.  We've heard from families who share children's audiobooks together during car journeys.  And from people who forget to take library books on holiday and are delighted to find they can borrow our books from the other side of the world.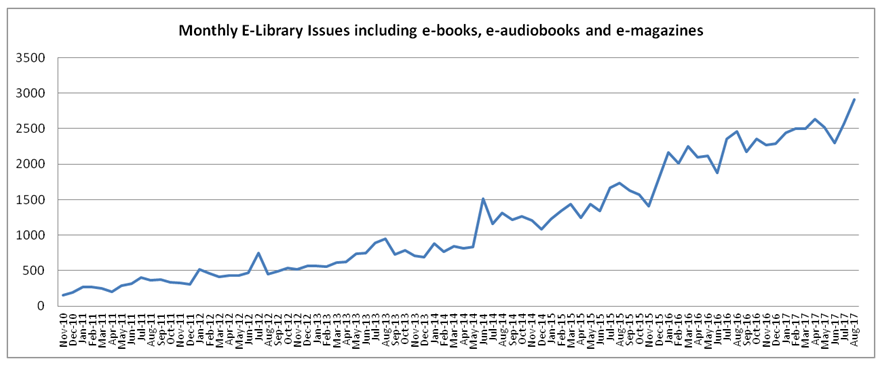 The most popular books in the collection at the moment are the Big City Read title 'To Catch a Rabbit', 'The Girl on the Train', 'The Handmaid's Tale', 'The Underground Railroad' and 'How to Stop Time'. In magazines the most downloaded are 'New Scientist' and 'BBC Good Food'.  Why not try these, or any of the thousands of other titles?  If you have a mobile phone or tablet you can download them straight to your device, and the books return themselves automatically so there is no possibility of getting any late fines!  Pop over to the e-books, e-magazines or e-audiobooks webpages to learn more about how to use the collections.