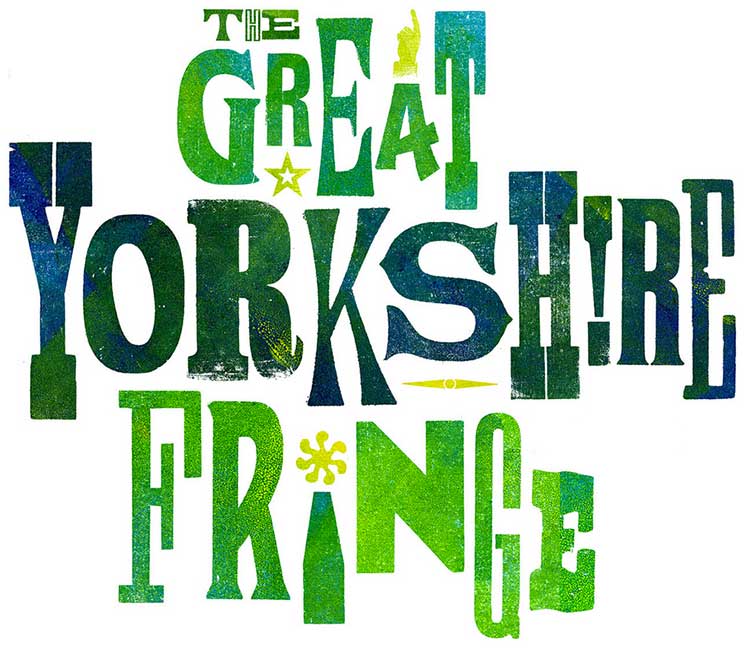 The Great Yorkshire Fringe Festival is now offering YorkCard holders a 10% discount on advanced bookings for selected shows.
The festival runs from 15 July to 1 August 2016, and hosts comedy, cabaret, theatre and music shows in Parliament Street and other locations in the centre of York.
A list of the selected shows offering the YorkCard discount is below.  For full details about these shows, and to book online, see www.greatyorkshirefringe.com.  To take advantage of this offer, quote the promotional code yorkcard2016 when you book online or phone the booking office on 01904 500600.  This offer is valid for advance bookings made before 8 July 2016 only.
Shows offering the 10% YorkCard discount
The GYF New Comedian of the Year 2016: Heats
The Tea Pot
Friday 15 – Saturday 30 July, 5.30pm
Simon Munnery: Preview
The Turn Pot
Friday 15 & Saturday 16 July, 8pm
Juliette Burton: Decision Time
The Tea Pot
Friday 15 July, 8pm
John Pendal: International Man of Leather
The Tea Pot
Friday 15 & Saturday 16 July, 9.30pm
Tiddler & Other Terrific Tales
The White Rose Rotunda
Saturday 16 – Sunday 31 July
Offer only valid for Monday & Tuesday performances
Just Like That! The Tommy Cooper Show
The Tea Pot
Saturday & Sunday 16 & 17 and 23 & 24 July, 4pm
Bilal Zafar: Cakes
The Tea Pot
Tuesday 19 July, 8pm
Grand Old Uke of York
The White Rose Rotunda
Tuesday 19 July, 7.30pm
Ellie Taylor: Infidelliety
The Turn Pot
Tuesday 19 July, 8.30pm
Danny McGloughlin: Phillip Was Right – Preview
The Gillygate Shed
Tuesday 19 July, 8.30pm
Holy Moly & The Crackers
The Turn Pot
Wednesday 20 July, 8pm
Pete Firman: Preview
The Tea Pot
Wednesday 20 July, 8pm
Archie Maddocks: Shirts vs Skin
The Tea Pot
Thursday 21 July, 6.30pm
Felicity Ward: 50% More Likely to Die
The White Rose Rotunda
Thursday 21 July, 7pm
Matt Reed: Gincredible 2
The Turn Pot
Thursday 21 July, 8pm
Doug Segal: I Can Make You Feel Good
The Tea Pot
Thursday 21 July, 8pm
Alfie Brown: Preview
The Gillygate Shed
Friday 22 July, 8.30pm
Darius Davies: Road to Wrestlemania
The Tea Pot
Friday 22 July, 9.30pm
Jamali Maddix: Chickens Come Home To Roost – Preview
The Gillygate Shed
Friday 22 July, 10pm
Kaminari UK present MATSURI
The Turn Pot
Saturday 23 July, 4pm & Sunday 24 July, 6pm
Caspar Thomas: Magic & Mentalism
The Gillygate Shed
Saturday 23 & Sunday 24 July, 4pm
Showstopper! The Improvised Musical
The White Rose Rotunda
Saturday 23 July, 4.30pm & 6.30pm
Tony Law: Preview
The White Rose Rotunda
Saturday 23 July, 8pm & Sunday 24 July, 6pm
The Delightful Sausage
The Tea Pot
Saturday 23 July, 8pm
Amir Khoshsokhan: Shhhh
The Gillygate Shed
Saturday 23 July, 8.30pm
Glenn Wool: Preview
The Turn Pot
Saturday 23 July, 9.30pm
Jonny Pelham: Fool's Paradise
The Gillygate Shed
Sunday 24 July, 2pm
Carol Robson: Just Saying How It Is
The Tea Pot
Sunday 24 July, 8pm
Masud Milas: Routes – Preview
The Gillygate Shed
Monday 25 July, 5.30pm
Abandoman: Life + Rhymes
The White Rose Rotunda
Monday 25 July, 8pm
Amy Gledhill: Making a Show of Herself
The Gillygate Shed
Monday 25 July, 8.30pm
The Thinking Drinkers: Around the World in 80 Drinks
The Turn Pot
Tuesday 26 – Sunday 31 July, 6pm
Alexis Dubus Verses The World
The Tea Pot
Wednesday 27 July, 6.30pm
Max & Ivan: Our Story
The White Rose Rotunda
Wednesday 27 July, 8pm
Sofie Hagen: Shimmer Shatter
The Tea Pot
Wednesday 27 & Thursday 28 July, 8pm
Marcel Lucont's Whine List
The Tea Pot
Wednesday 27 July, 9.30pm
Will Seaward: Magnificent Bastard
The Tea Pot
Friday 29 July, 8pm
Gabriel Ebulue: Hip Punk
The Tea Pot
Friday 29 July, 9.30pm
Morgan & West's Utterly Spiffing Spectacular Magic Show For Kids (And Childish Grown Ups!)
The Turn Pot
Saturday 30 & Sunday 31 July, 2.30pm
Chris Stokes: The Man Delusion – Preview
The Gillygate Shed
Saturday 30 July, 4pm
Shane Todd: Holywood To Hollywood
The Gillygate Shed
Saturday 30 July, 7pm
Curtis Eller's American Circus
The Turn Pot
Saturday 30 & Sunday 31 July, 10pm
Abi Roberts: Anglichanka
The Tea Pot
Sunday 31 July, 7pm
Alistair Williams: I've Started So I'm Finished
The Gillygate Shed
Sunday 31 July, 7pm