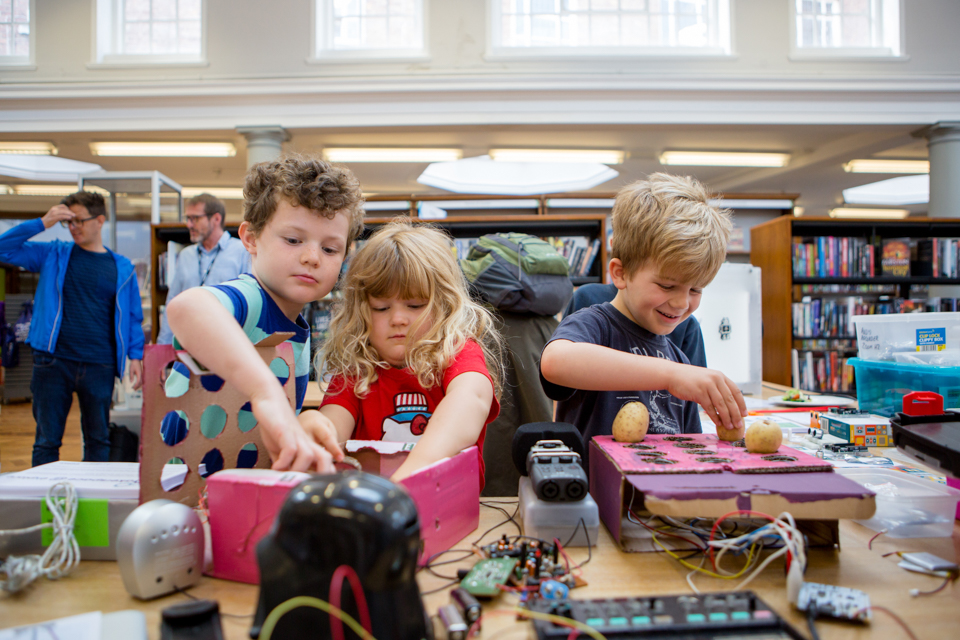 Maker Monday drop in sessions from 19 August 1.30 pm – 3.30 pm at the Explore Labs Makerspace, York Explore.
Paul Fothergill, our resident digi maker, will be around to help you get stuck into loads of interesting kit, from good old craft bits to high-tech whizz-bangs such as 3D printers, arduinos, circuit boards, samplers and wearables.
FREE. Children of all ages welcome. No sign up, just pop in.