What's next? Haxby and Wigginton Library
We have been working in partnership with Oaken Grove Community Centre to develop a permanent home for Haxby and Wigginton Library. Together, we have worked on a design for a new library space within the community centre, and we would now like to hear from you. The plans for the new library are detailed below, there are then a few questions for you to answer to feedback your thoughts. Following on from this consultation, the final design will go to planning in the autumn, with work aiming to start on the existing building late winter, with the redeveloped Oaken Grove community Centre reopening summer 2022.
Haxby and Wigginton Proposal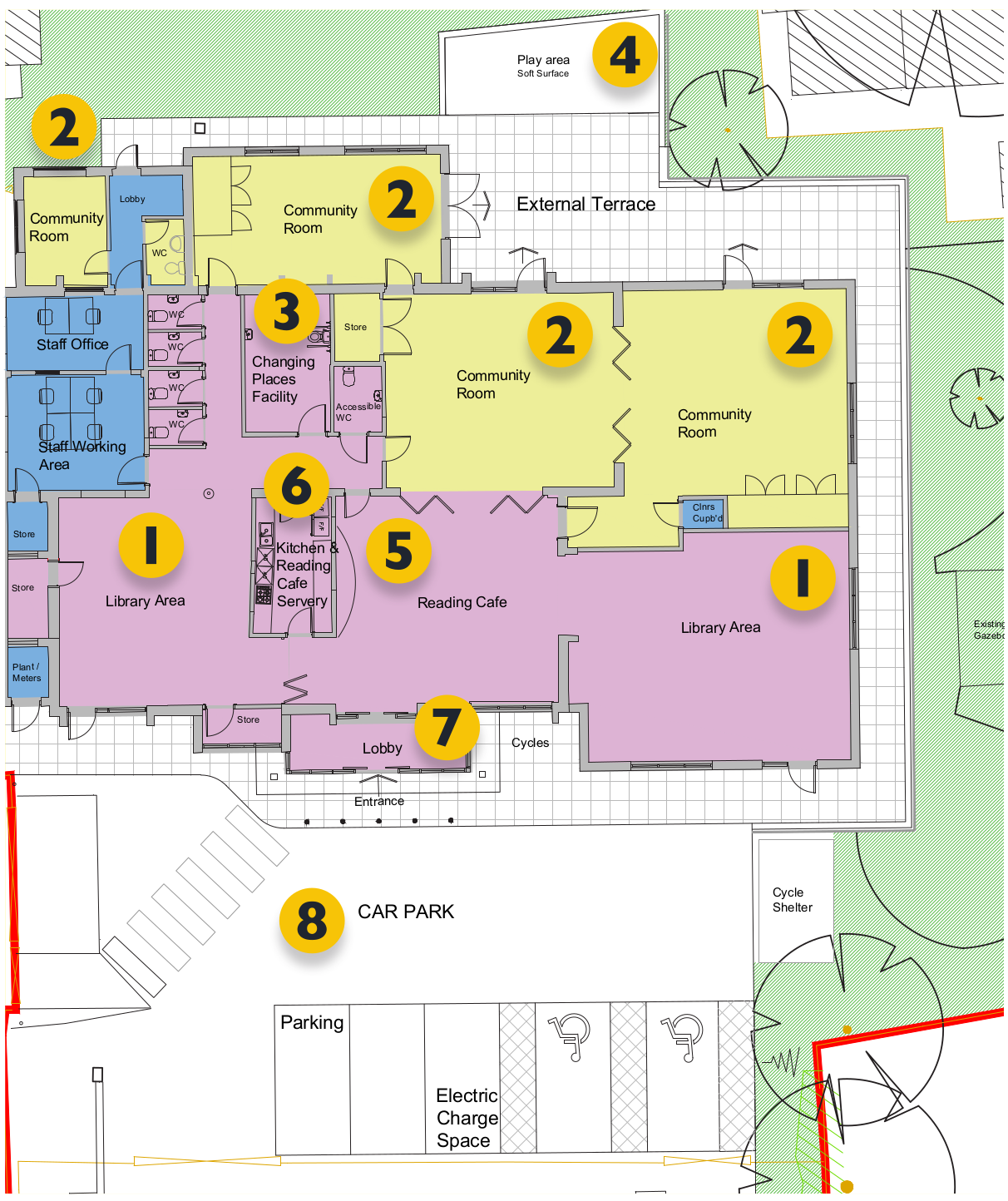 Library Areas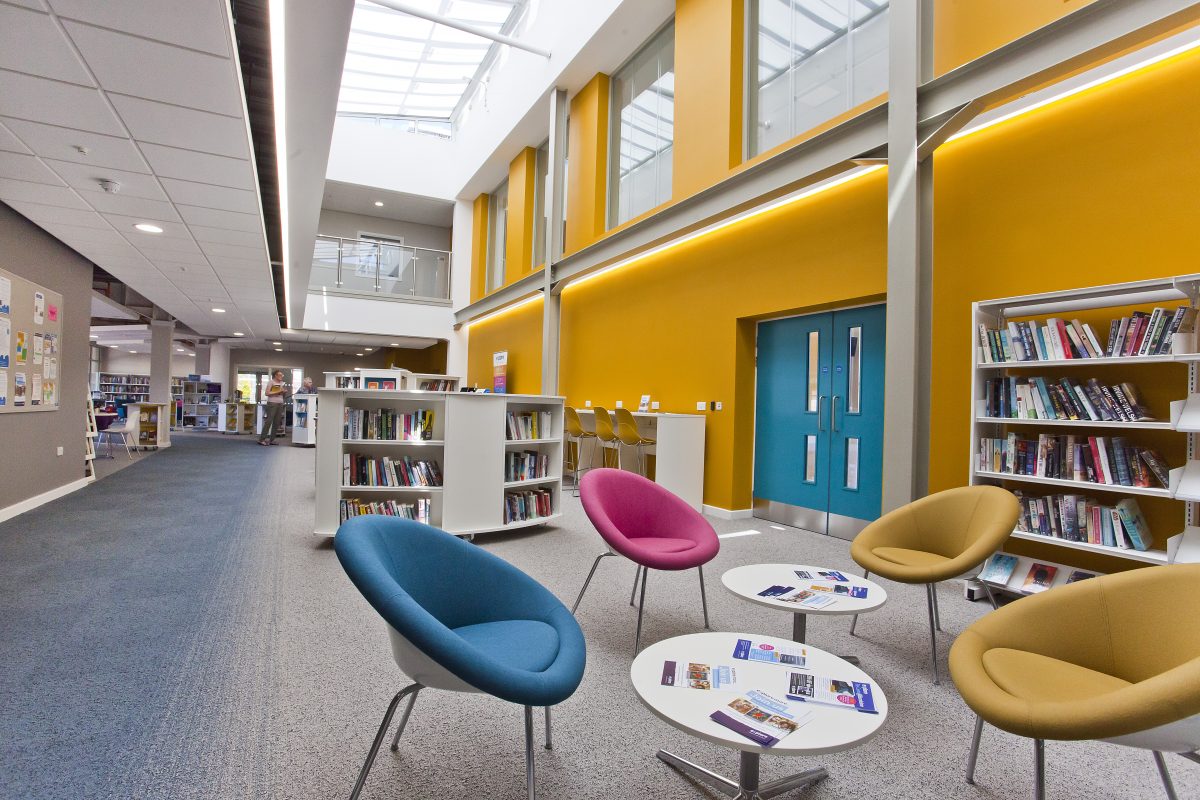 Shelved with a combination of adult and children's stock. Shelving will be on wheels to create flexible spaces that support the delivery of our events and activities programme eg. readers group.
Community Meeting Rooms
High quality meeting rooms at various sizes. These will be available to hire via Oaken Grove Community Centre at competitive rates.
Changing Places Facility
Fully accessible toilets designed with generous space and equipment, to allow people with disabilities to access toilet facilities safely and comfortably.
Outside Play Space
Secluded, safe, welcome playspace for your family – great for enjoying a cup of coffee from the café
while your children play on the equipment, or to sit and enjoy a storytime.
Reading Cafe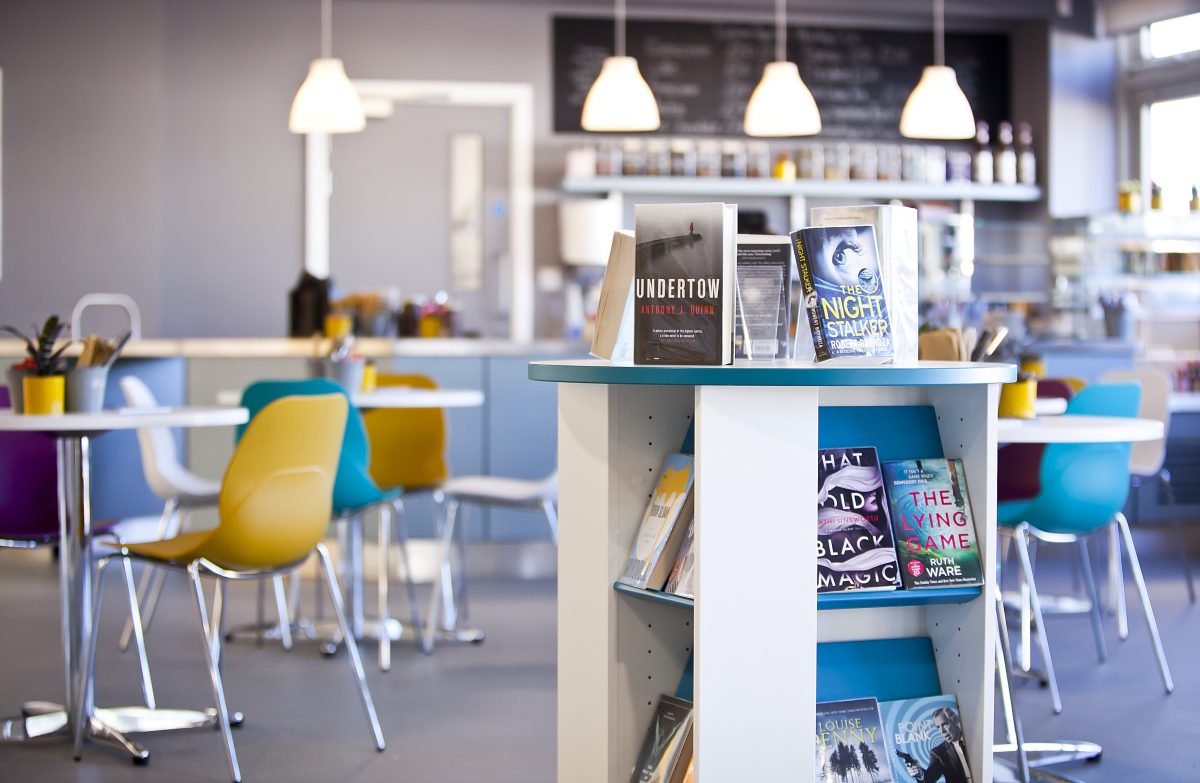 A community space open to all to sit, relax, read a book or meet up with friends for a good catch up.
Kitchen
Staffed by explore during the day, available for use by users of the community centre on evenings and weekends.
Lobby
A larger entrance giving you an even bigger welcome! Handy for storing pushchairs.
Improved Disabled Parking
Increased number of parking spaces available