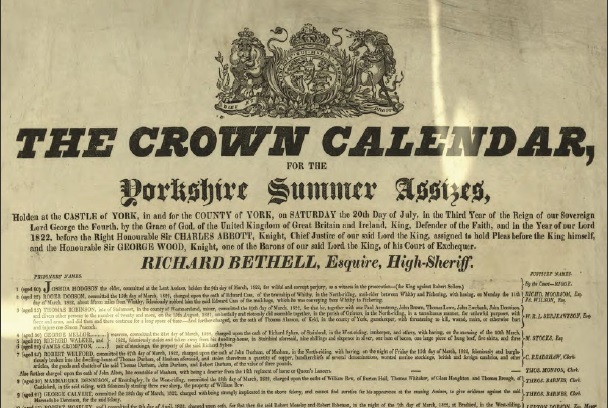 We now have five learning packs available which pick out some of the gems from our extensive Archives collections.
Inside the packs you'll find reproductions of some original archival documents which can be used by teachers and other educators to support learning in areas such as creative writing, history and ethics. The packs each take a different theme: WW1 soldiers, conscientious objectors, a theatre programme, a penal sentence from 1822, and our own York Panorama artwork.
Schools in York received copies of the packs recently, and they are also available to download free from our webpage. If you're a teacher, home-schooler, or any kind of educator, why not download a pack and see how the Archives can help you in your lessons.
The learning packs were produced as part of the Heritage Lottery Funded project 'York: Gateway to History'.