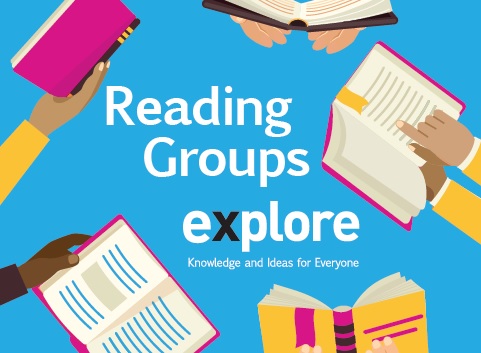 Research has shown that belonging to a reading group helps people to read more, to enjoy reading more, to read more widely and to share their love of books with others. As a result, reading group members have said that they are happier, more confident, have made more friends and feel a part of their local community.
We have reading groups in many of our libraries and National Reading Group Day is a perfect opportunity to drop into your local library and find out more or pick up our leaflet with hints and tips about how you can run your own group. Details of all of our reading groups can be found on our reading group webpage and information about other groups in the city can be found on the Reading Groups for Everyone website, where readers can also discover lots of offers of free books for groups to read and review before anyone else, competitions to meet authors and some great giveaways.
We hold over 100 sets of books that are for loan only to reading groups and we are adding to the collection all the time. Reading groups can register with any library in York for a card which entitles them to borrow a set of 10 copies of a title for a free extended loan period of 6 weeks. Some titles are also available in large print and audio format. Reading groups who have registered to borrow books from us will be invited to informal quarterly meetings at Clifton where they can to come together with other groups, recommend books and browse the reading group sets for ideas.
Make June 18 the day that you take the plunge and join a reading group. It may change your life!