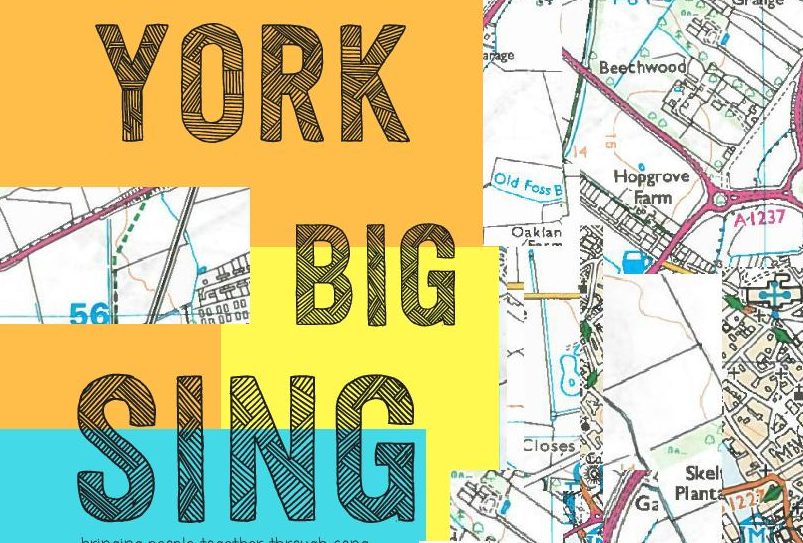 The aim of York Big Sing is simple: to bring as many people together as we can from across the city of different ages and backgrounds, and get them singing together in harmony. We especially want young people and children involved, so we can have different generations making music together.
York Big Sing is totally inclusive; there's no need to be able to read music, as everything we sing will be learnt by ear. The sessions will be run by York based composer, sound artist and choir leader Dr Jon Hughes.
York Arts Education, in partnership with York Explore Libraries, is starting an exciting new project in 2018 called York Big Sing, a series of open, free community singing sessions in different locations around York.
Below is a list of all the York Big Sing events taking place across Explore York libraries this summer:
24.06.18 York 1:00 pm
29.06.18 Clifton 12:30 pm
07.07.18 Bloom Festival, York 1:00 pm
22.07.18 Rowntree Park 2:00 pm
23.07.18 Poppleton 12:30 pm
27.07.18 Fulford 3:00 pm
04.08.18 Dunnington 10:30 am
10.08.18 Copmanthorpe 3:30 pm
14.08.18 Acomb 10:30 am
25.08.18 Huntington 10:30 am
01.09.18 Bishopthorpe 11:30 am
Twitter:  @YorkBigSing
Facebook: YorkBigSing
#YorkBigSing