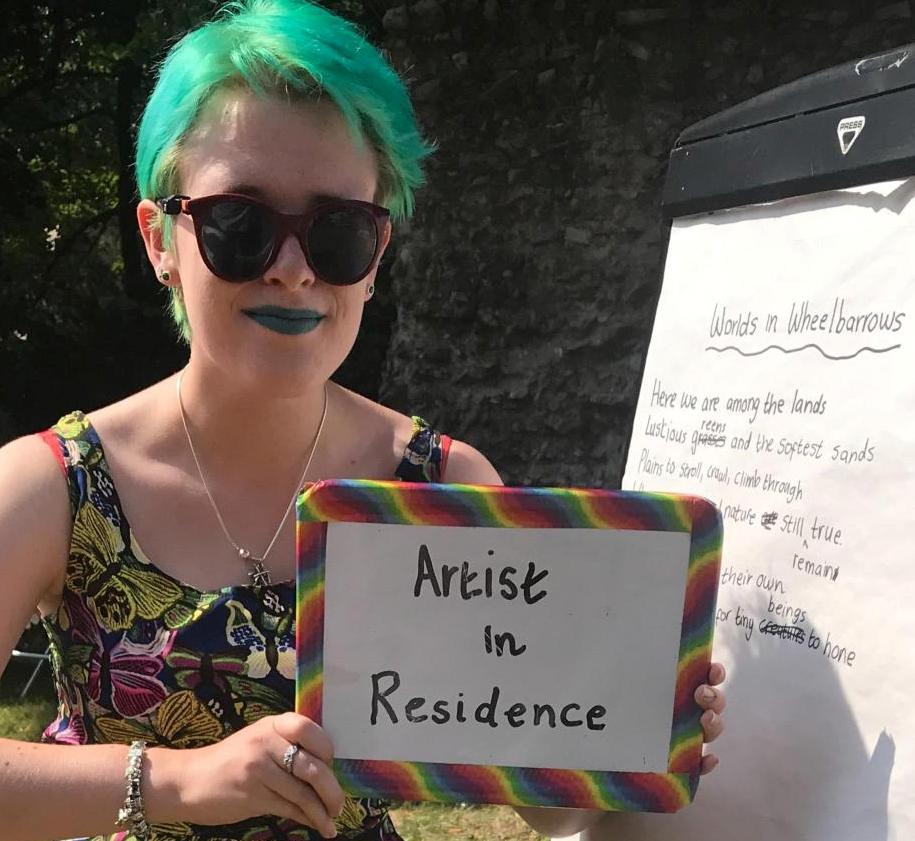 My name is Imogen Kate. You may have seen me wandering around York Explore on a Wednesday. I'm pretty easy to spot with bright green hair and a guide dog. I've taken up the role of artist in residence here at Explore as an extension of my work as a spoken word poet and artist.
At the moment I am gathering the stories of people I meet in York explore in order to make a piece that represents the massive diversity that comes through our doors. I'm looking for your stories, big or small, library related or not that you might be willing to share with me. I drink a lot of tea, read a lot of books and love hearing stories. Come and say hi if you see me about or drop me a tweet @shewritesall. I'd love to get to know people.
Imogen Kate is a poet, writer and arts facilitator in York. Imogen finds inspiration for her work in both personal experiences of mental illness and disability, as well as from listening to the less heard voices in society. Imogen has performed poetry and delivered workshops in a wide variety of settings and believes passionately in the healing and inclusive power of the arts. Imogen shares her own drawings, poetry and work online and creates mouse illustrations on a wide array of topics.