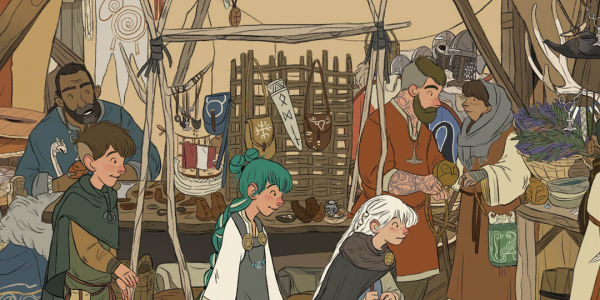 Join the creators of the amazing Histronauts series of historical adventures to find out exactly how author Frances Durkin and illustrator Grace Cooke create the time-travelling adventures of Luna, Nani, Newton and a cat named Hero.
Celebrate the arrival of A Viking Adventure by imagining a story of your own, and even trying your hand at historical illustration! Suitable for ages 8 and over.
Part of JORVIK Viking Festival.
February 25, 2019 2:00 pm at York Explore
Cost:£6. Pre-booking essential through Jorvik Viking Festival