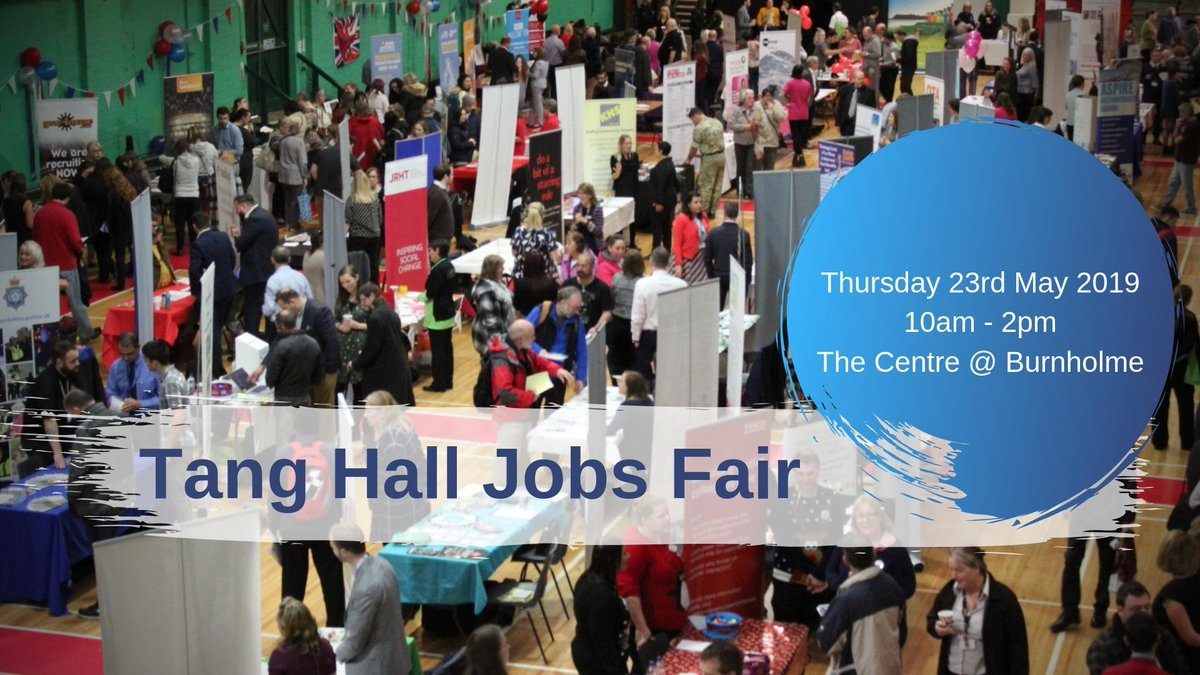 Organised and supported by York Learning and City of York Council, The Centre @ Burnholme is delighted to be the venue for Tang Hall's first ever jobs fair.
Taking place on Thursday 23r May from 10am to 2pm there will be a large number of employers and training providers with an exciting range of opportunities. The list of jobs is huge and includes:
• Administration
• Bartenders
• Butchers
• Checkout assistants
• Chefs
• Childcare
• Customer service
• Engineering
• Finance
• Learning support
• Manufacturing
• Marketing
• Retail
• Telesales
• Warehouse staff
…and much more.
For further information go to www.yorklearning.org.uk/yorkjobsfair.