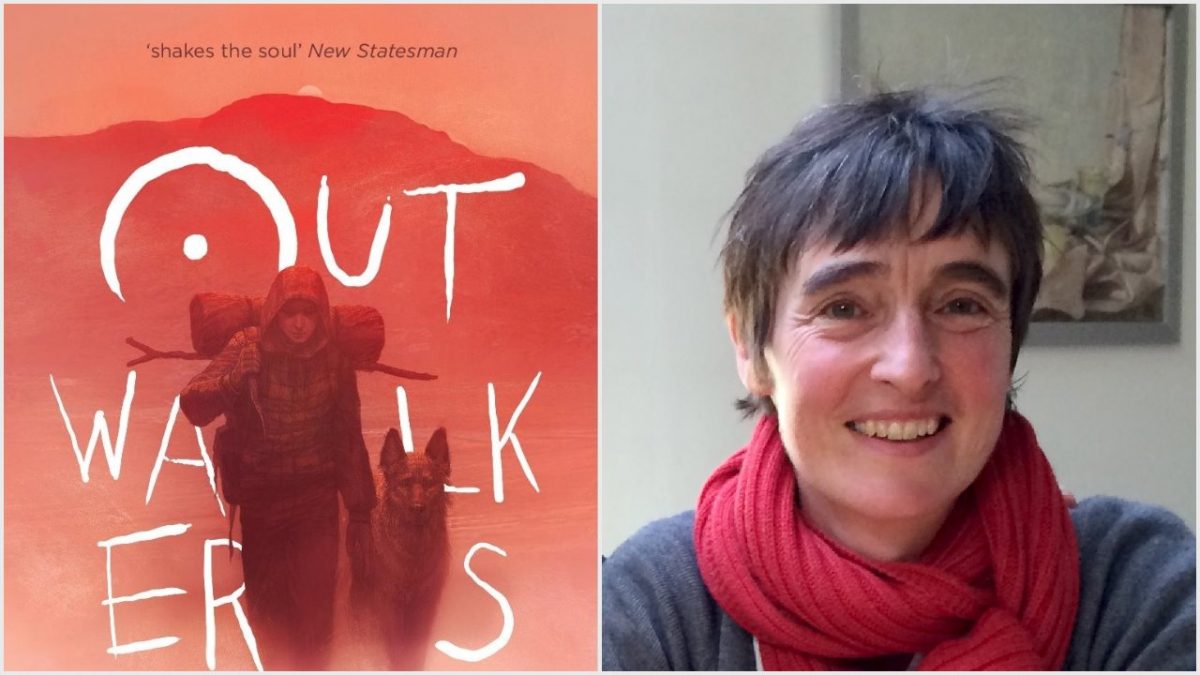 Calling all fans of The Hunger Games and Divergent: York's acclaimed writer, Fiona Shaw, has ventured into the world of teen fiction with her latest offering Outwalkers, and you can meet her at Tang Hall Explore Library on Thursday 7 February.
Fiona will be talking about the book with our Young Adult Reading Group, as well as discussing dystopian, political young adult novels in general. Anyone interested in hearing Fiona is welcome to come along.
Discussion will start at 5pm and last for about an hour. You will have chance to buy a signed copies of her books afterwards, and there will also be the chance for a further chat.
Outwalkers by Fiona Shaw
The border's closed, Jake said. No one can get into Scotland, just like no one can cross the Channel . . .
This is England and it's no longer a free country. The Government can track anyone, anywhere, from a chip implanted at birth. But Jake has escaped from his Academy orphanage, and he needs to get to Scotland with his dog, Jet.
When the Outwalkers gang grabs him, they go off-grid while the Government hunts for them. The closer they get to Scotland, the more dangerous it is. Because now, it's not only their own lives that are at stake . . .
Fiona Shaw studied at the University of York and the University of Sussex, completing her academic studies in York with a PhD on the American poet, Elizabeth Bishop.
Since then she has written a memoir and four novels for adults, as well as Outwalkers.
A film adaptation of Fiona's novel, Tell it to the Bees, starring Holliday Grainger & Anna Paquin, will be out in the UK this spring.
She lives in York and has 2 daughters, 2 cats, 2 bicycles and cycles everywhere. She loves reading, growing vegetables, singing and acquiring more films than she can watch!