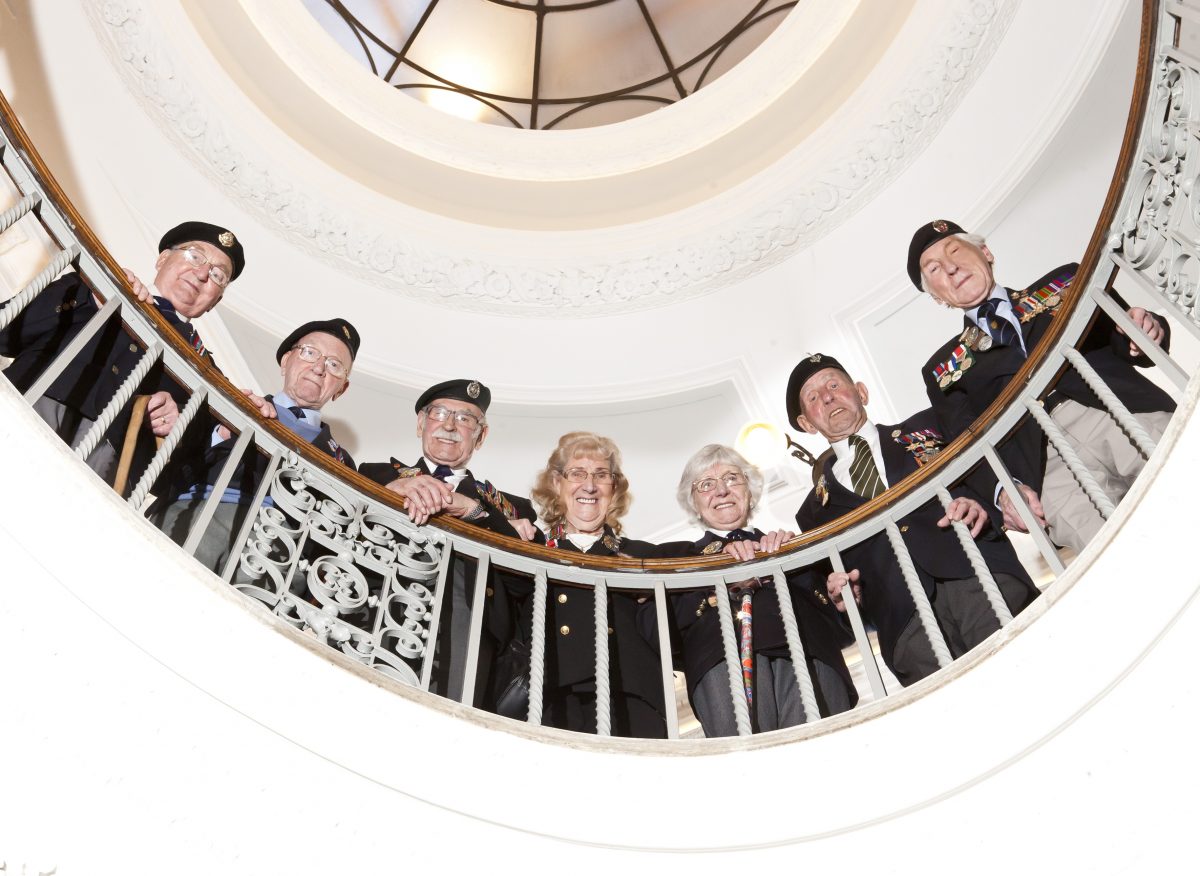 We are delighted to announce that we are going to be involved in a partnership project to commemorate the 75th anniversary of the D-Day landings this June.
Earlier this year York Civic Trust was awarded funding from the Armed Forces Covenant Fund for the project 'Bomb Happy, D-Day 75'. We'll be working with York Civic Trust, York Army Museum and Everwitch Theatre on the project, which will give York residents the opportunity to come together with the city's last remaining Normandy Veterans, and serving members of the armed forces, to mark the 75th Anniversary of D-Day at a series of commemorative events.

Central to the project is the delivery of five commemorative performances of 'Bomb Happy'. The play written by Helena Fox brings to life the first-hand accounts of the last five York Normandy Veterans, and highlights the lifelong impact of post traumatic stress disorder on young soldiers. The shows will be staged at York Army Museum and will feature a 'Meet the Veterans' post-show event. Based entirely on verbatim accounts from York's Normandy Veterans held in our archives the play will be produced in partnership with Everwitch Theatre.

Following the performances at York Army Museum, the play will take to the road, touring two secondary schools and two cadet bases in the York area, with a live screening for schools across the country. Ten schools in York will also be presented with copies of the published play text, which will be released by Methuen in June.

Explore will be supporting the play with our June Mint Yard lecture, which will be held on the anniversary of D-Day. Archivist Laura Yeoman will talk about our 2014 project to safeguard the memories of York's Normandy Veterans for future generations, a project which allowed Helena to write her play. Laura's talk will also feature audio and video clips from veterans discussing their experiences.

On 13 June, we'll have an exhibition of artefacts and archives from the Normandy Veterans collection in the Reading Room at York Explore. This will be your chance to see parts of the collection for yourself, and there may even be a chance to talk to a veteran or two!
Our events will be supporting the new exhibition at York Army Museum, 'D-Day 75' which will run from 6th May 2019 to 7th September 2019. YorkCard holders will get 50% off admission to the museum and exhibition.

Dr David Fraser, Chief Executive for York Civic Trust said: 'We know that cities are happier, safer, more confident, and contribute more to the wider world if they understand their own past. We frequently do this by celebrating the history of physical buildings and streets, but the intangible memories, stories and experiences of our citizens are even more important. It's great that Bomb Happy will give us all the opportunity to hear about the last months of the Second World War from those who were there. We are very pleased to be working with Everwitch, York Army Museum & Explore York Libraries and Archives on 'Bomb Happy D-Day 75'.'

Fiona Williams, Chief Executive of Explore York Libraries and Archives said: 'We are delighted to be working with York Civic Trust, York Army Museum and Everwitch Theatre on the 'Bomb Happy, D-Day 75'. We are proud to be the custodians of the archives of a number of York's Normandy Veterans, and are pleased that we can take this opportunity to highlight those archives on such an important anniversary.'
Getting your tickets

Performances of Bomb Happy at York Army Museum will take place on 14 and 16 June at 7.30pm. Performances at 2.30pm on 15 and 16 June.
Tickets from https://bombhappy-dday75.eventbrite.co.uk
Laura's Mint Yard Lecture is on Thursday 6 June at 6.15pm at York Explore. Click here for Tickets or buy at any Explore library.
The Archives exhibition on Thursday 13 June is a free event. Drop in 10am – 4pm at the Archives Reading Room, York Explore