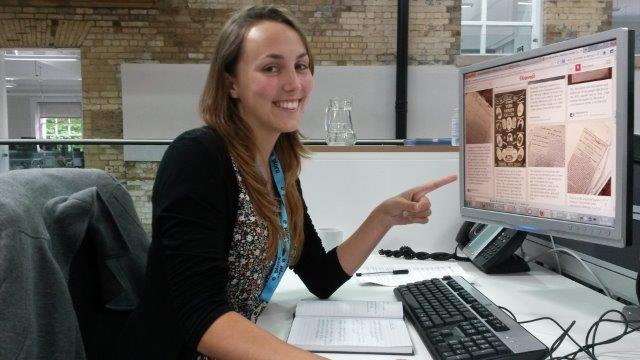 Do you enjoy using digital technology?

Are you looking for a challenging IT-focused training opportunity?

With the right support, could you learn the skills needed to help preserve our digital past?

Then we'd love to hear from you. We are now recruiting for a Digital Archives Trainee to join our archives team in October this year on a 15 month contract. The post has been made possible thanks to funding from The National Archives and the National Lottery Heritage Fund, through their Bridging the Digital Gap programme.

Bridging the Digital Gap traineeships are designed to introduce people with technical backgrounds to a rewarding career in the archives sector. We are looking for someone educated to A level (or equivalent) in science, maths, computing or technical subjects – or with demonstrable equivalent experience. You might be a college leaver or a career changer, but you will have a passion for 'digital' and some curiosity about the work of archives.

The successful candidate will be employed by The National Archives, but seconded to Explore for 15 months. The traineeship will equip you with the skills to apply for digital archives assistant roles on completion. You will also submit an assessed portfolio, and when you pass you will become a Foundation level member of the Archives and Records Association (UK and Ireland).

The traineeship consists of:
32 hours per week paid employment in an archive
completion of an e-learning programme covering the key aspects of digital preservation
dynamic face-to-face workshops, learning alongside other trainees in the Yorkshire region (from East Riding Archives, University of Leeds Special Collections and University of Huddersfield) and trainees in London
work-based learning activities and tailored projects
one-to-one support from a supervisor and a mentor
For more information about the training programme, take a look at the dedicated pages on The National Archives' website

For the job description for our post at York Explore, please see our Jobs page.