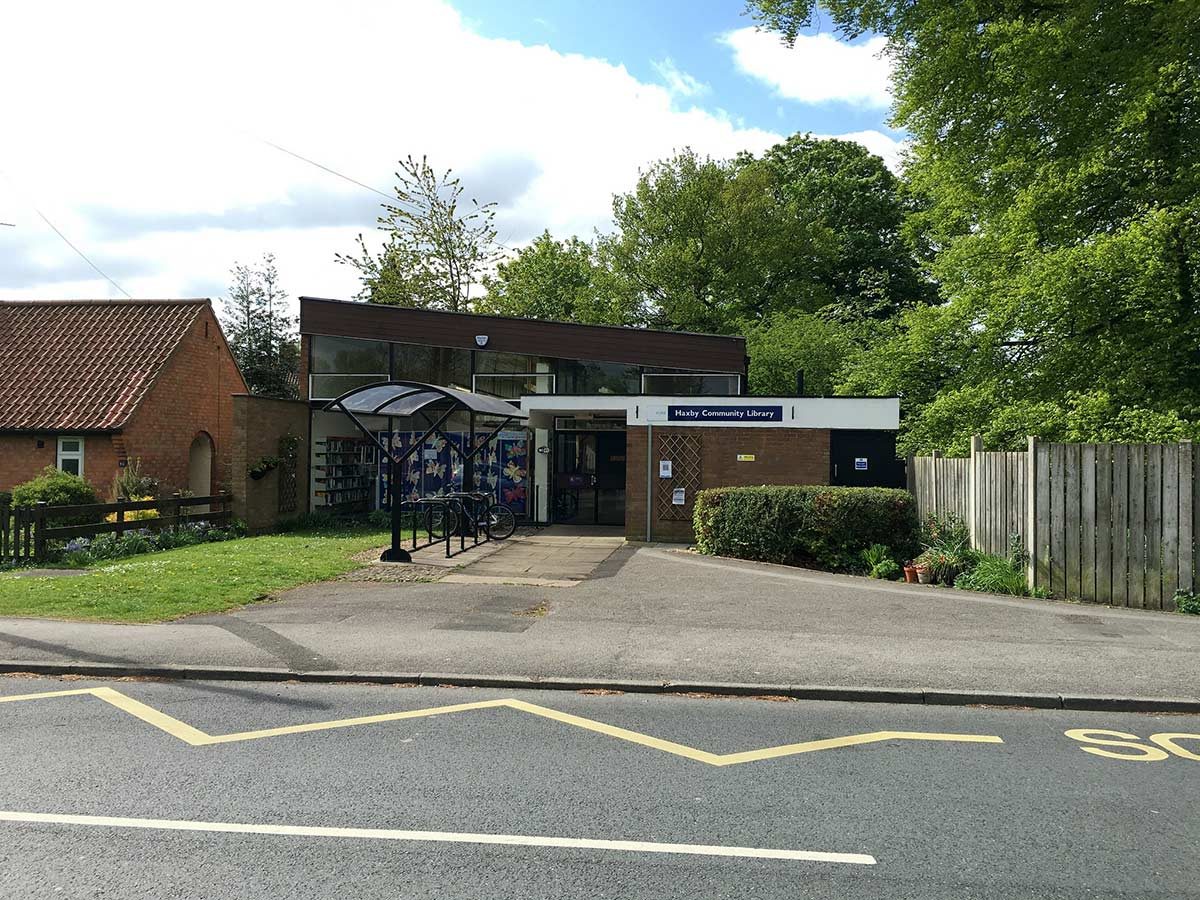 <A more recent news story on this subject is available: Haxby Alternative Service Following Closure (26/8/16) >
Following a survey by structural engineers, it is with great regret that we announce that we need to close the building by the end of July. There are significant faults with the building and there is no repair option. The decision has been made in partnership with the Council as the building's owners. The safety of our staff and the public is always our first concern and is the reason we have had to take this swift action.
We are working on all the detail to ensure the minimum of disruption and service continuity, but there will inevitably be a reduction in service as we make changes. For which we apologise in advance. We will give out details as they become clear on this website, on posters in libraries, on social media and via staff.
Finding a new home
We need to put together a short term and a long term solution. Haxby is one of our busiest libraries and it is vital that a secure future is found in a new home. Explore is committed to taking this opportunity to develop an improved library offering a wider range of services for the people of Haxby and Wigginton. In the coming months we will be consulting with local people to build a picture of what that will look like.
The Council will take back the building and their Property Services team are working on next steps.
Temporary Alternative Services
Oaken Grove
From Wednesday 20 July we will be operating a children's library and a small selection of adult titles at Oaken Grove Community Centre for the duration of the summer.
The opening hours at Oaken Grove will be:-
Monday: 9.30am – 12.30pm and 1.30 – 5.30pm
Tuesday: 9.30am – 12.30pm and 1.30 – 5.30pm
Wednesday: 9.30am – 12.30pm and 1.30 – 5.30pm
Thursday: closed
Friday: 9.30am – 12.30pm and 1.30 – 5.30pm
Saturday: 9.30am – 12.30pm
Mobile Library
In addition our mobile library will be opening at Oaken Grove Community Centre as follows:-
Every Saturday 10am – 1pm from 23 July
Alternate Mondays 10am- 12pm and 1pm – 4pm from 8 August
Alternate Fridays from 2.30pm – 4.30pm from 5 August
New Earswick Library
From 1 August we will be extending the opening hours at New Earswick Library which will be as follows:-
Monday: 9am – 12.30pm and 1pm to 5pm
Tuesday: 9am – 12.30pm and 2pm – 4.30pm
Wednesday: 9am – 1pm and 2pm – 5pm
Thursday: 1.30pm – 5pm
Friday: 9am – 12.30pm and 1.30pm – 5pm
Saturday: 10am – 12 noon
Frequently asked questions
I have books due back when you are closed, will I receive a fine?
We have extended the loan period for books borrowed from Haxby Library for an additional week for books due back on and after 18 July. After this the usual loan period of 3 weeks will apply.
Returning Books
Where can I return books that I have borrowed from Haxby Library?
You can return your books to Oaken Grove Community Centre, the mobile library or any library in York.
Collecting reservations
I have requested a book from Haxby Library, where can I collect it from?
All books reserved at Haxby Library up to 16 July will be sent to Oaken Grove Community Centre and you will be notified when they are available to collect.
Telephone contact
How can I contact you by telephone?
If you contact us on our current telephone number you will be redirected to a member of staff. Our telephone number is 01904 552660
We are working to provide a more permanent solution for all of our customers at Haxby. As you can appreciate, the situation is changing frequently, and further information will be made available as details are finalised. Please check back here for the most up to date information.