Clifton Explore Tuesday Morning Reading Group has been meeting in the library monthly for the last 20 years.
The group originally got together and read their first book The God of Small Things by Arundhati Roy in September 1998.The one remaining original member Sharon Jenkyns now leads the group.
Over the years they have read and discussed over 220 tiles ranging from fiction, biographies, poetry & children's books.To mark their 20 years the group have chosen some new titles to add to the reading group book collections held at Clifton Explore.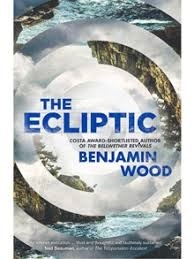 We will be celebrating their Anniversary with cake when they meet up to discuss their latest read The  Ecliptic by Benjamin Wood on 4 September.
Reading groups are a great way of meeting new people and sharing your enjoyment of reading. Some meet in libraries, and others in community venues or people's homes. Groups read anything from thrillers to poetry, biographies to graphic novels- it's a great opportunity to try out something new!