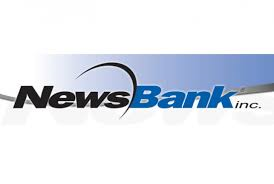 Our vast online database of newspaper articles, Newsbank, has just been expanded to include more world newspapers.  It now allows you to search 9,420 publications from across the world, from the Pocklington Post to the Singapore Straits Times, with back issues stretching back up to 35 years.
The availability of local and national newspapers has always been good, but frequent users may now find that their search results also includes articles from all corners of the world such as the Toronto Star or the Sydney Morning Herald.  All articles are full text and searchable in a variety of ways.
Whatever your area of interest, from fracking to food allergies, if you want to find newspaper articles Newsbank is a great resource. Available to all our library members wherever you are, just log into the Newsbank website with your library card.