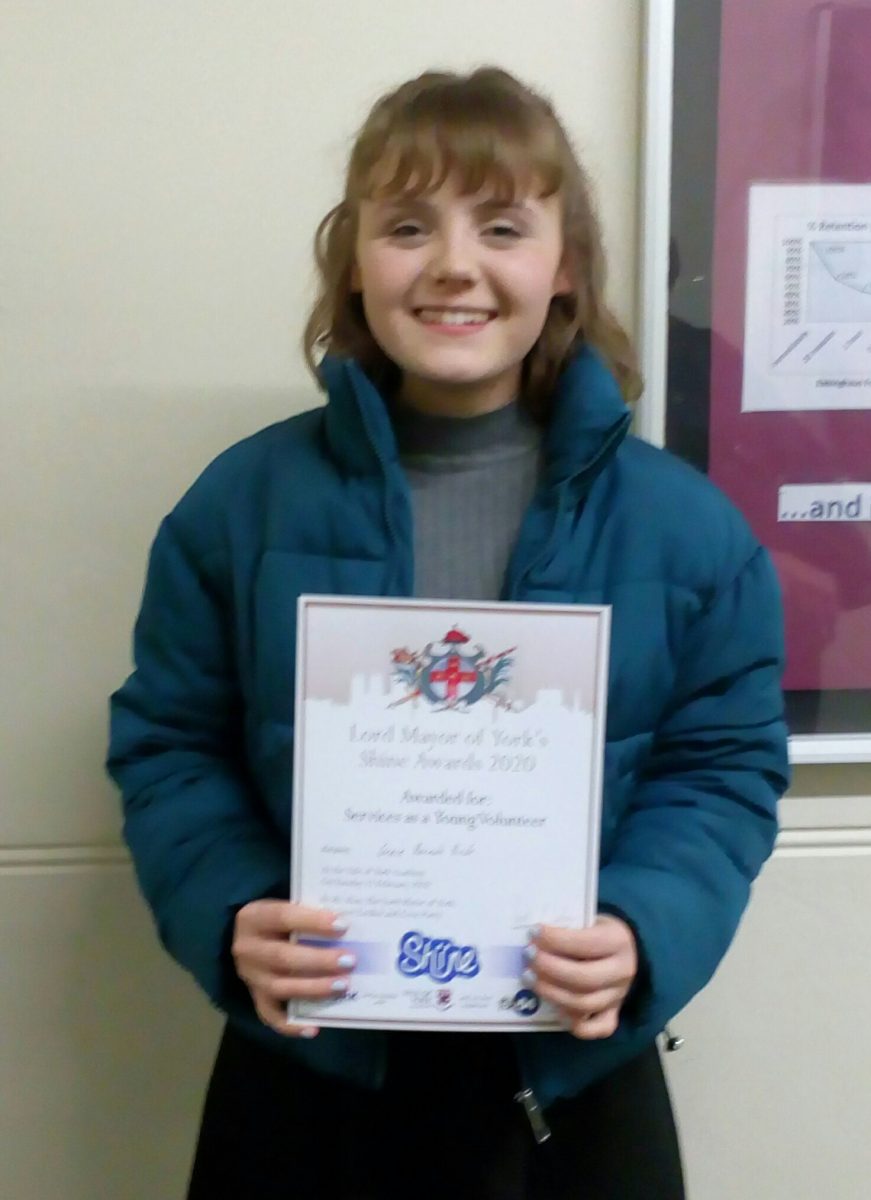 Grace, one of our young volunteers who is based at New Earswick library received a certificate for "Services as a Young Volunteer" from the Lord Mayor at a special ceremony on 11 February.
Mary Marlowe, manager at New Earswick library said, "I nominated Grace for the award, and was proud to be able to give her some recognition for several years of loyal volunteering. She first volunteered at Explore New Earswick library at the age of 14 as a Summer Reading Challenge helper. At the close of the challenge, she opted to stay on as a general volunteer, and has become a great asset.
As an organisation, we have benefitted from her loyal and reliable help. As a manager, I have appreciated her personal qualities which make her a great member of our team."
The Lord Mayor's Shine Awards honour young people from York who have helped others or contributed to their community or school in a positive way, whether as a volunteer or as an inspiration to others.
If you or someone you know would like to join us as a volunteer we would be happy to hear from you. Read more about our volunteering opportunities here.