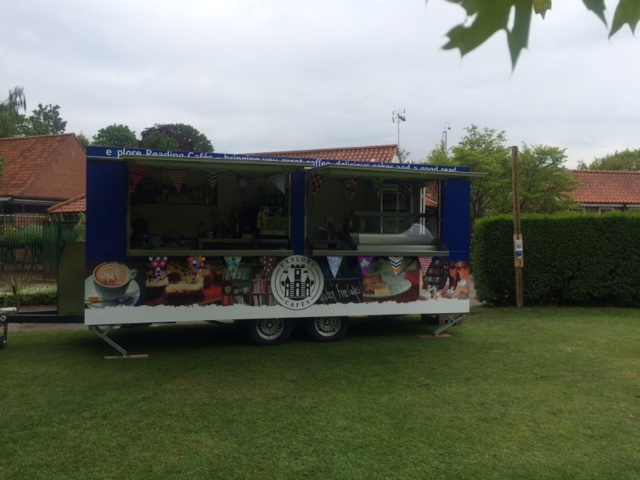 On Saturday 28 May, we opened a pop-up Reading Cafe in the historic Homestead Park, just off Shipton Road in Clifton.
The pop-up cafe offers a range of food and drink to take away, including salads, sandwiches, ice-creams, and homemade cakes – locally sourced and freshly made.
As well as quality food and drink, we will also be hosting a whole programme of library related activities soon – storytimes, readers groups etc, so keep an eye out for future posts on this.
For contact details, opening hours and more see the Homestead Park page.