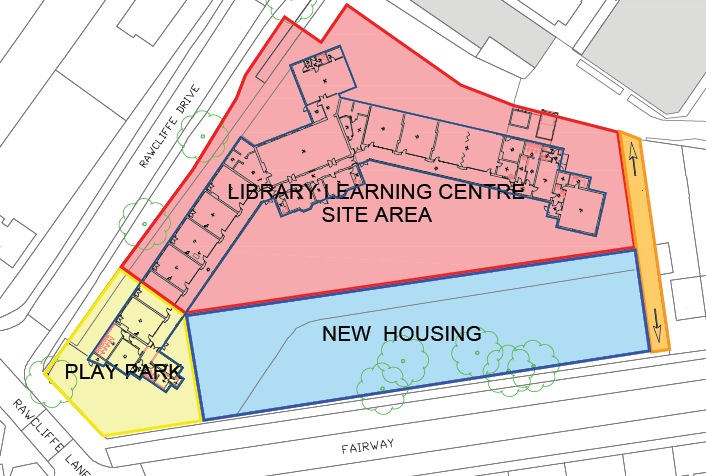 Explore Library Learning Centre
A landmark library building with over
15,000 books at its heart
250 square metres of flexible space - library by day, performance space in the evening
A Reading Café where you can relax, eat, drink and meet friends
Meeting rooms for community use or to hire
PCs to use and free wifi
Outdoor space to sit, reflect and play
A friendly, accessible, safe space, where you will always feel welcome
Play Park area
At present Rawcliffe Lane play park is next to Clifton Library. We could move it to the new site so that children and their carers can use the café and library when they come to play.
New Housing
There is a suitable piece of land alongside the library for a small housing development. We have the chance to work with a local housing association to build a small number of low carbon, affordable new homes here.
School Access
We will create a gated path for cyclists and pedestrians so everyone can get to school safely from Fairway.