Clifton Explore Library Learning Centre: ground floor plan
Our vision is for Clifton Explore Centre to be a hub at the heart of the community, where you choose to come and visit, are inspired to read, learn, create or just to have fun and meet new friends.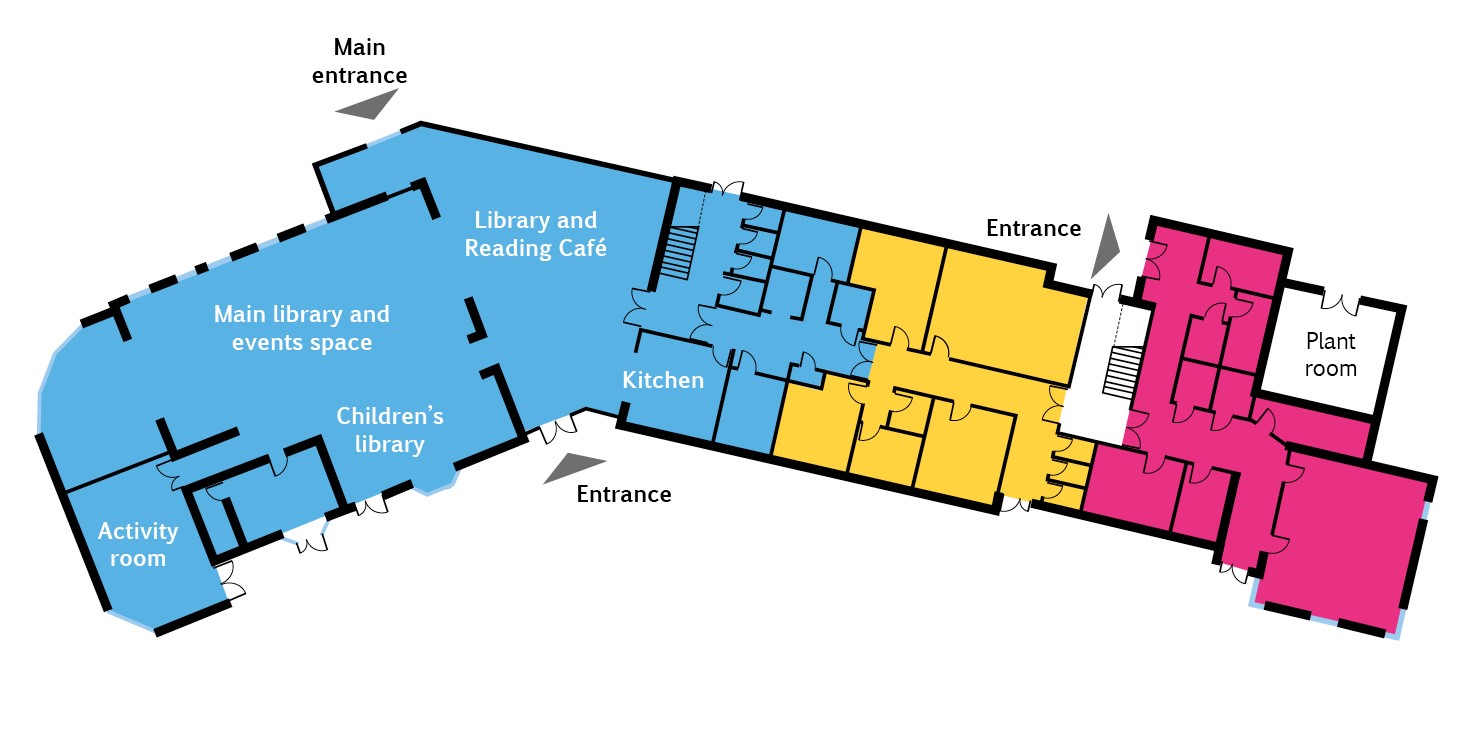 Main library area
We will convert the old school hall with its high, sloping ceiling into a stunning multi-functional space with 15,000 books by day and events in the evening. The design will incorporate study space and computers and the activity room can be used for smaller events or for hire by community groups.
Children's library
We know that developing a love of reading is important for every child's wellbeing, so we will create a special place for families to read, learn and have fun together. This area will open onto the terrace where children can play safely.
Reading Cafe
At the heart of the building is a Reading Café. You told us that a cafe is a key feature for a modern library, a relaxed place to meet up with friends, and enjoy books, learning and events.
Community partners area
Working in partnership with other Community organisations is central to Explore's vision for the new centre. We will work together, spark new ideas and connections, and create joint events and activities for local people. We will be announcing our partners very soon.