Clifton Explore Library Learning Centre: first floor plan
How big is this library?
The old library was 272 m2 while the new library will be a total of 1431m2. Main library space 253m2; Reading Café 124m2; meeting rooms and offices on the first floor 387m2.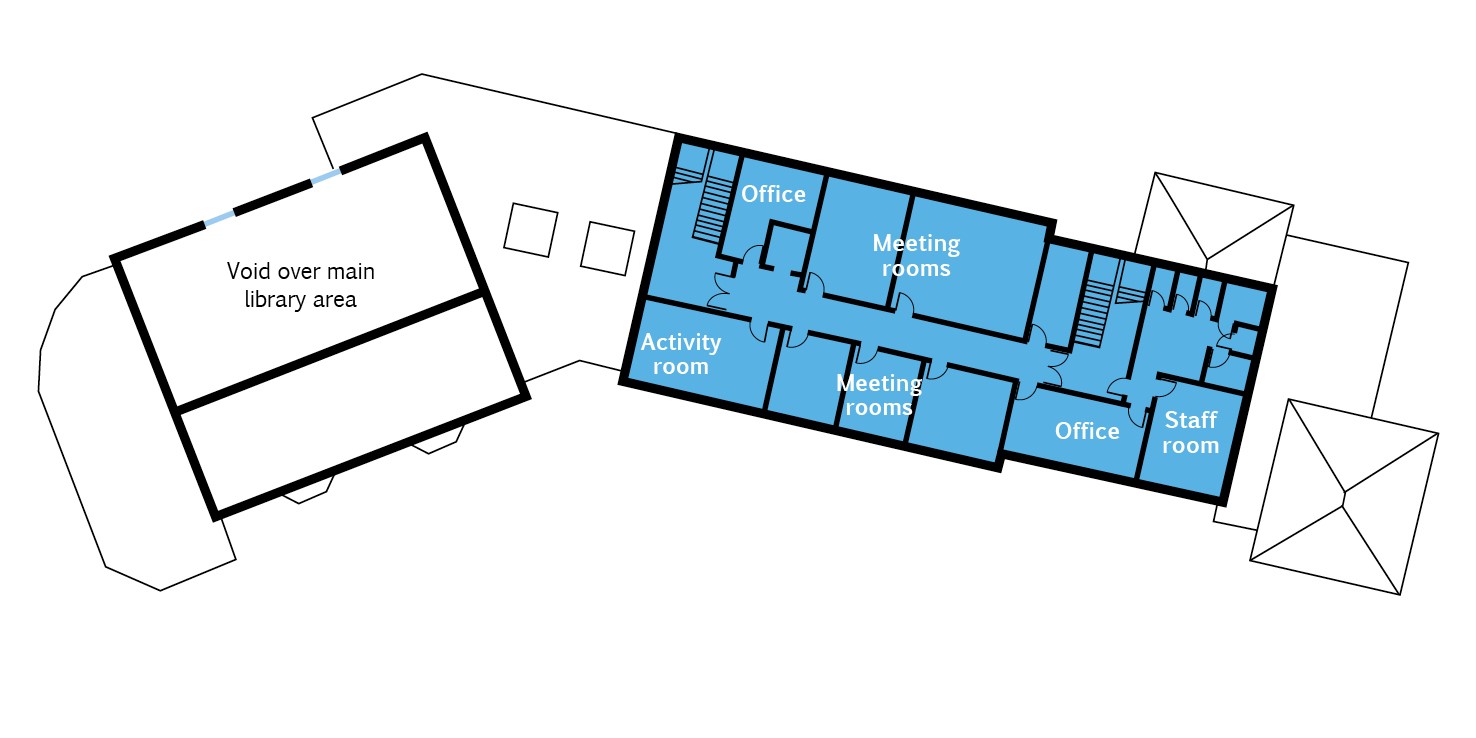 Main library roof
You told us that the architecture of the old building is important to you so the old roof of the school hall will be retained and restored.
Main Entrance
The main entrance has been designed with glazing panels and natural roof lights to maximise the amount of natural daylight.
Accessibility
Accessibility: it's really important to us that you feel welcome, are comfortable and can move around freely in your new library. Accessibility features will include wide automatic powered doors, a Changing Place toilet, and a lift to the first floor.
Learning facilities
Modern facilities for learning  are located on the first floor. Learning is at the heart of our vision and Explore and York Learning have worked together for 15 years. So these first class teaching spaces give us scope to enrich the learning programme. The rooms will also be used for talks and events and made available for hire.