Clifton Explore – entrance view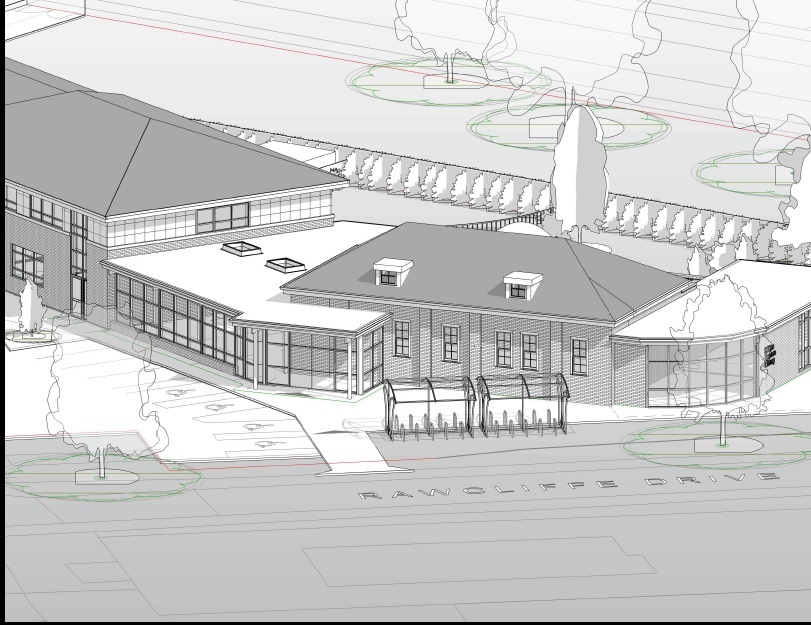 Reading Cafe
The Reading Café will connect the old and the new areas of the building. It will open onto a south facing terrace with a covered area so you can enjoy a cuppa whatever the weather.
The Main Library and Children's Library
The Library is the focal point at the centre of the old school. You told us to keep as much of the original building as possible so we will renovate and keep original features.
Acoustic panels will reduce noise from the Reading Café and create quiet spaces as you move further into the Library itself.
We will be working with you to design the Children's Library. You asked for a fun, lively space with a link through to the outdoor terrace. Here children can explore the joy of reading, learning through play and activity.
The Main Entrance
The main entrance will be from Rawcliffe Drive. Windows and glazed doors will invite you inside and you'll be able to see into the Reading Café and get a sense of what's going on in the Library. Glazed walls give views into the heart of the Library.
Community area
Community partner organisations, adult learning classes and meeting rooms for hire will be located in this part of the centre.