Friday 6 July & Saturday 7 July: 10am – 4pm
Sunday 8 July: 11:30 am – 3pm
Discover one of York's loveliest hidden gardens as it's transformed into a three-day mini festival space, with arts and crafts workshops, storytelling, wandering poets, rhyme times, digital making and lots more – all with a botanical theme.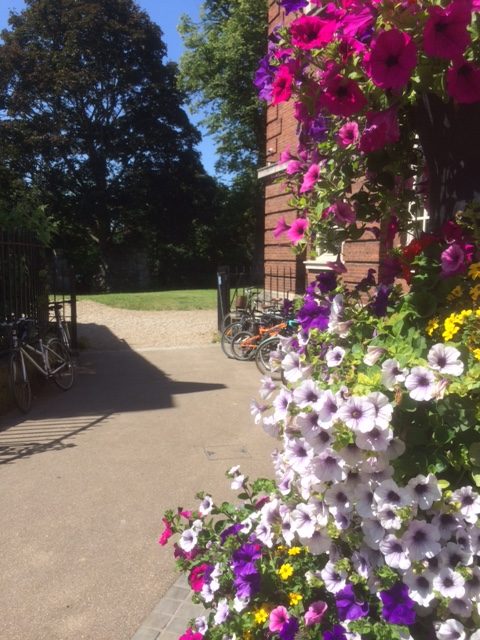 Tucked away next to the Museum Gardens, the Explore York library lawn is a beautiful but little-known spot.
To celebrate opening up this historic space to Bloom! visitors, the Explore team has put together a vibrant collection of events.
Expect family-friendly fun, floral-themed art, singing, sharing and lots of surprises.
Highlights throughout the weekend:
***Bloom tent
Cloister outdoor pop up cafe:                                          Treat yourself to refreshments from the outdoor cloister cafe, sit back and enjoy the atmosphere of the great British summer fete, right in the heart of the city.
Bloom! Miniature Magic Gardens                                  Marvel at 28 small-scale gardens created in a series of brightly coloured wheelbarrows, by primary schools from across York. Schools have been challenged to deliver the most creative, imaginative and quirky miniature gardens within their barrows as possible. Whether it's a fairy garden, a magical garden, a miniature version of an existing garden with water features, a tree house, a greenhouse, people, animals… we can't wait to see them all! And we're certain the pupils taking part can't wait to discover which is crowned best in show! Join them and the Lord Mayor of York on Saturday 7 July from 2.30pm to find out.
Mumbler Magic Garden:                                                     Quite possibly York's smallest hidden garden!
Spike & Sponge Arts Collective:                               Regulars at Deer Shed festival, Spike & Sponge arts collective will be adding a kaleidoscope of flower power glamour throughout the weekend. Bring your creativity and come and help Spike and Sponge to create a garden of artwork inspired by the flower cycle.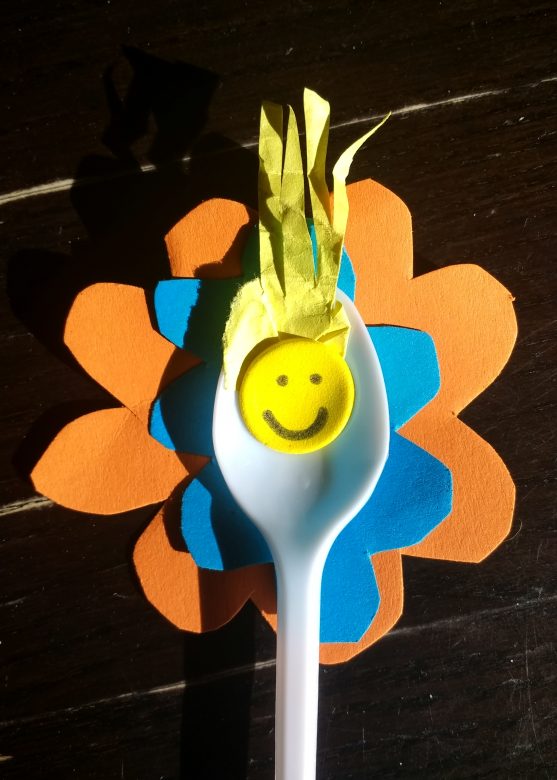 Seeds – create a seed to plant in our garden – what will your seed become?
Rain drops or sunshine – paint a raindrop or a sunshine to make our seeds grow
Flowers –  make an alphabet garden of flowers
Explore Labs pop up Makerspace:                               Friday 6 July – 11.30 – 2.30pm                                                    Shrub synth, gardens robots, talking tech plants, 9-bit recycling noise DIY noise generators, beeps and bleeps sound boxes, circuit bending, 3D printing and the rest! Challenge your imagination and join our mischief maker gang under the guidance of Explore Labs digital maker inventor in residence Paul Fothergill at our Explore Labs pop up makerspace.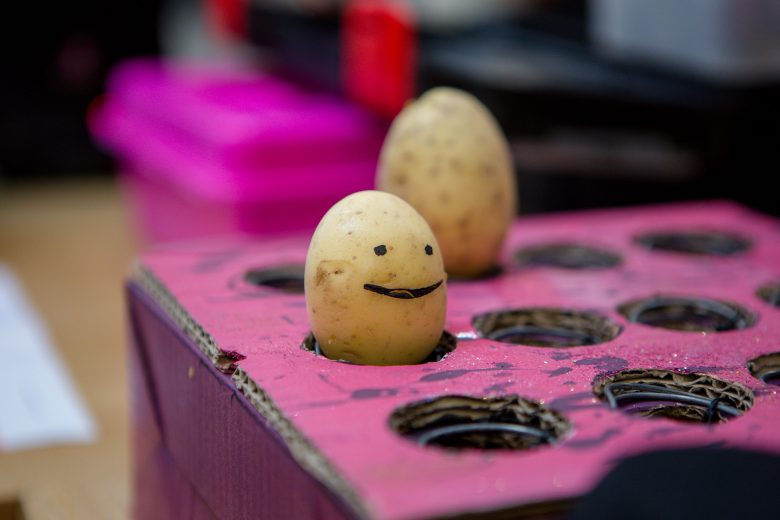 Stay curious. Share ideas. Make stuff. Oversized lab coats provided…
Mini Mumbler Magical Quest so that between 5th & 8th July, you and your family can walk the short trail in the city between some of York's favourite family friendly locations, look for the letters & put them all together to help our Mumbler fairy find her name. You can download a PDF of the map HERE or pick up a Bloom! guide from the tourist information centre and you'll find the map on page 26.
Everyone taking part will get a little prize in the post from our fairy and 1 lucky winner will get a family ticket to The Secret Garden which is showing at York Theatre Royal on Friday 27th July 2018.
We'd love to see some of you and your mini mumblers on the trail so please do post any photos to social media using
#minimumblersmagicalquest
Rhubaphone:                                                                         Real rhubarb sticks, which talk when they are grasped, explaining facts about their diverse varieties!                             The 'Rhubaphone' was designed to introduce people to historical, cultural and culinary aspects of selected varieties. It is part of the Trust's wider work raising awareness of plant conservation and biodiversity.
Outdoor summer games to enjoy:
Giant Croquet, Giant Golf, Giant building blocks, Stilts, play mats & more!
Look out for more updates as the weekend approaches.