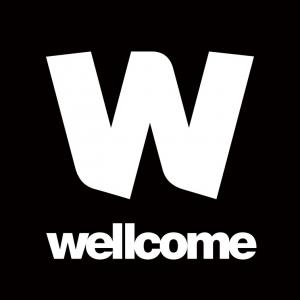 We are pleased to report that we have been awarded a £156,560 grant from Wellcome, a global health charity, to support a two year archives project.
The Past Caring: City of York Health and Poor Law Archives project will secure the long term future of the archives of York's Poor Law Union and Workhouse from the 1830s to the 1960s. A dedicated archivist and a conservator will be joining our team at Explore York to carry out essential cataloguing and conservation work. Many of the city's Housing and Health department records will also be sorted for the first time. Over 1400 volumes and 60 metres of files will be assessed and preserved as part of the project.  Formerly stored in poor conditions at the workhouse, the archives have suffered from damp, mould and insect damage.
Fiona Williams, Chief Executive, said: "Together these collections tell stories of poverty, illness, crisis and resilience in Victorian and Edwardian York, revealing the lives of the city's poorest people from the Irish famine to the Second World War. At the moment only small parts of the archive are used because of its terrible condition. This project will finally make it available for all kinds of uses, from family history research to university teaching."
Victoria Hoyle, City Archivist said: "These archives are amongst the most valuable 19th and 20th century documents in the city's collection.  They contain information about many thousands of individual people who lived, worked and died here. Together with the archives of York's hospitals, cared for at the Borthwick Institute at the University of York, they represent one of the richest case studies of the development of health and social care in England.  Wellcome's generous grant will support our ambitions to share this collection with an international audience."
Chris Hassan, Wellcome Research Resources Portfolio Developer said: "Wellcome is delighted to be able to support the conservation and cataloguing of these unique and significant archives. This work will enable the archive to be accessed for the first time by a wide range of new audiences and provide a rich resource for researchers exploring healthcare throughout the 19th and 20th centuries."
The Poor Law and Workhouse archives will be temporarily closed from 10 October 2016 to allow for the cataloguing and conservation to take place. They will be available in full from early 2018.  In the meantime questions about these collections and actions to them should be referred to archives@exploreyork.org.uk.